Art Visit to Natural History Museum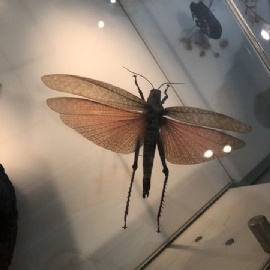 On Tuesday, 12th March, 30 Year 8 students went on an Art trip to the Natural History Museum.
The girls took part in a short session, kindly delivered by curators Chelicerata (Arachnida, Xiphosura, Pycnogonida), Myriapoda, Tardigrada and Onychophora), in which they had the privilege of handling artefacts.
The students completed drawings each and gained the valuable experience of drawing on location.
Students enjoyed the trip and experience of handling artefacts.