Sixth Form Sleeping Beauty Trip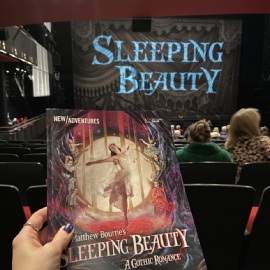 Sixth Form Dance Students had an exciting couple of days as they travelled to Sadler's Wells to see Matthew Bourne's Sleeping Beauty and even got to meet Matthew himself!
They then had the honour of welcoming Bourne's principal dancers Glenn Graham and Cordelia Braithwaite in to CHSG to deliver an inspiring Sleeping Beauty Workshop. Students worked extremely hard despite being slightly star struck!