Livestream with Alex Scott for Black History Month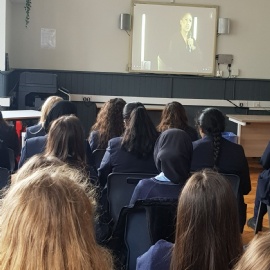 As part of our programme to mark Black History Month, the History Department offered students the opportunity to attend a livestream question and answer session with Alex Scott MBE. Alex is an award-winning broadcaster and former professional footballer who will be discussing mental health, vulnerability and resilience, the theme of her new book 'How (Not) To Be Strong'.
The talk took place on Wednesday 5 October in the Careers Centre and was very well attended.