Early Finishes - Tues 12th & Thur 14th July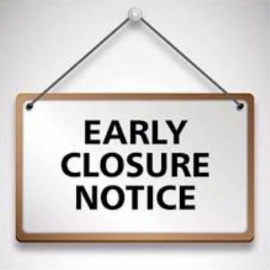 On Tuesday 12th July 2022 all students will finish early to allow teaching staff to join the Year 10 Parents' Consultations which take place from 2.30 pm until 6.30 pm.
Students will be dismissed at 1.20pm in order for teachers to set up and prepare for the afternoon.
On Thursday 14th July we will be delivering our fifth Personal Development Day to students in Years 7, 8, 9, 10 and 12. Due to the structure of the sessions, the school day will finish for all students at 2.35pm
Please ensure you have made any arrangements necessary for your daughter's homeward journey on these days
All students will register at the usual time of 8.35am on Wednesday 13th and Friday 15th July.