Sports Day - Monday 18th July - Cancelled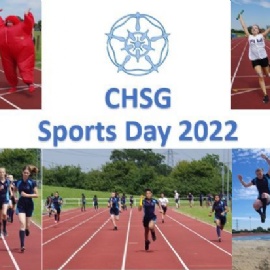 The CHSG Sports Day will take place on Monday 18th July in school.
All students register at the usual time of 8.35 am and attend school in their full PE kit. (Any uniform infringements will be sanctioned). Students may bring an appropriate sun hat with them.
When students are not taking part in their scheduled events they will be in normal lessons so students must be prepared with all their booklets.
Students must have a water bottle that can be replenished and sun cream.
The programme for the day is as follows