SASC Sale!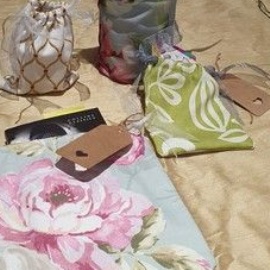 Our Young Enterprise students had a hugely successful project with their company SASC.
They make necklaces from old jewellery and hand made gift bags from designer curtain material that was going into landfill. SASC wanted to make products that were sustainable and spread the message that it is easier than you think to be environmentally friendly.
They won the Regional Company of the Year - Sutton and Merton and also picked up awards for sustainability and best presentation. .
The Sixth Form students are now having a final sale of their products which is open to all students on Wednesday 8th June.