CHSG Summer Foodbank Collection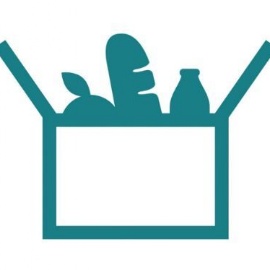 The CHSG Summer Foodbank Collection is one of the House events for students this term.
Students and staff are encouraged to donate an item from the following list:
cereal
soup
pasta
rice
tinned tomatoes/pasta sauce
lentils, beans, pulses
tinned meat
tinned vegetables
tea/coffee
tinned fruit
biscuits
sponge puddings
instant mash
instant noodles
rice pudding
fruit juices
UHT milk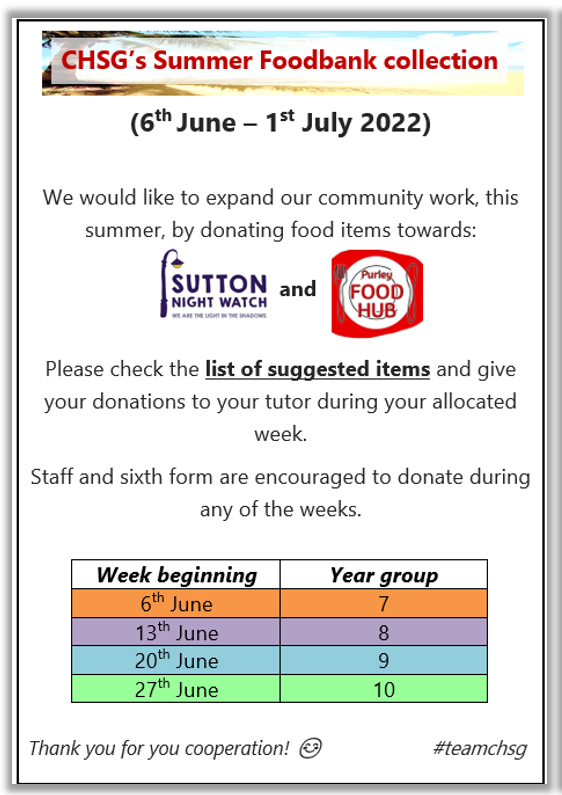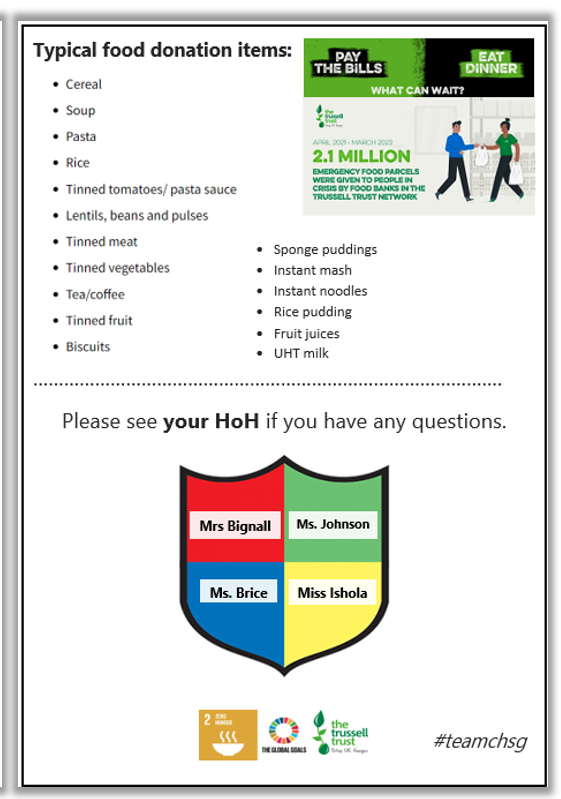 We thank everyone for their generous donations. They will go a very long way in helping those who need our assistance now and in the near future.