Signing up for School Clubs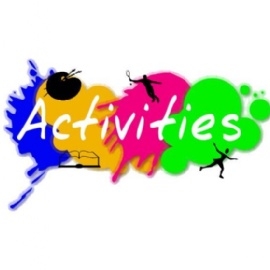 We are operating a new system through the School Gateway App to allow students to sign up to lunchtime and after school clubs.
Parents are now able to log into the School Gateway App and register students for the activities on our extensive Co-Curricular Programme running this term (the list is available by clicking here).
This programme is for students in KS3, 4 and 5. We encourage our students to get involved as we have a wide range of activities on offer this term.
There is no cost for any of the clubs.
Numbers are restricted to 25 for most clubs, therefore we will be running this on a first come, first served basis
If students sign up for a club, they are expected to attend. If a student does not attend for two consecutive weeks, they are at risk of being removed from the register.
This system will also help our school office know exactly which students are in what club each lunchtime and evening.
If you have not yet downloaded the School Gateway App, you will find all the details here: Carshalton High School for Girls - School News (chsg.org.uk)
Thank you for your support,