House Language Challenge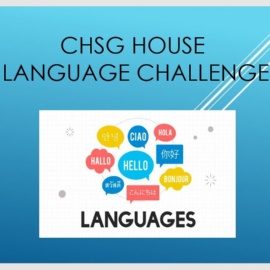 62% of British people only speak English, but many would like to learn a second language.
Now is your opportunity! It's not just for holidays - having a good grasp of a second language is also an in-demand work skill. There are some creative ways to learn.
What you need to do
Complete as many challenges as your can
Complete the entry form (at the bottom of this item) with your evidence of completing the tasks
Email your entry form to your Head of House by 26th March 2022
Get language speaking/cooking/singing/watching....!!!