Art News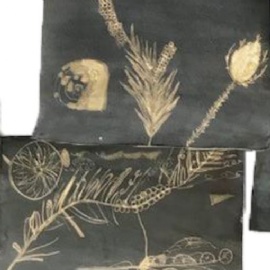 Year 7
Year 7 have been learning about the formal elements of art, developing their drawing and painting skills and being introduced to a variety of media and techniques including; oil pastels, mixed media and bleach drawings. The students have been exploring the work of some great masters of art, including Paul Cezanne, William Morris and Angie Lewin. Below are some examples of their bleach drawings.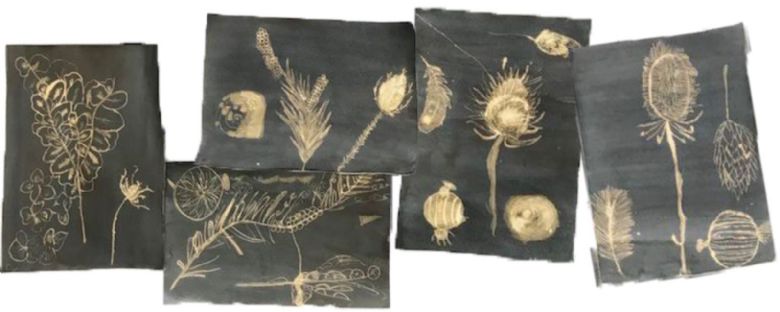 Year 8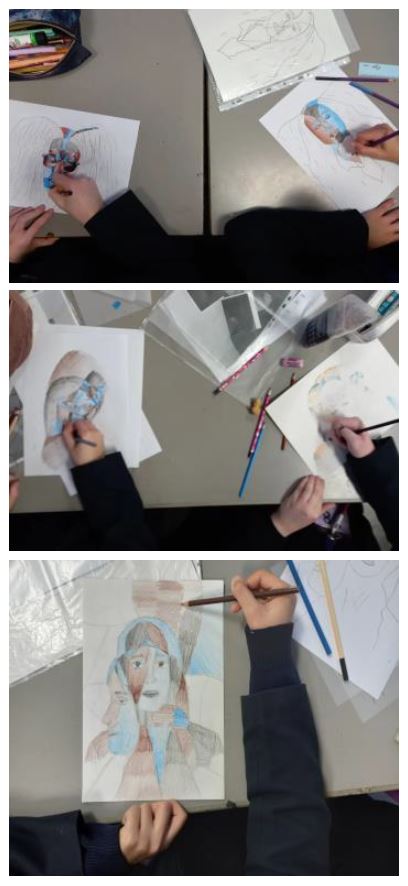 Year 8 students have been learning about portraiture, and the role of portraits in art. They have been exploring the work of a variety of portrait artists and they have learnt how to draw a well-proportioned portrait. The students learnt how to draw facial features.
They have had the opportunity to create joiners, distorting their portrait drawings using a technique inspired by Cubism.
Year 9
In Year 9 the students are settling well into their coursework and getting used to studying GCSE themes.
Year 10
Students are developing their themes and making the most of having access to the Art studios again this year.
Year 11
The final year GCSE students are brushing up on their techniques and preparing for their final coursework and Summer exams.
Sixth Form
In the Sixth Form the students have more freedom to work independently and investigate in more detail their coursework topics and ideas.