Half Term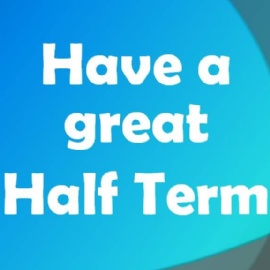 The first half of the Spring Term ends on Friday 11th February. All students will be dismissed at the usual tine of 2.35 pm.
Students return to school on Tuesday 22nd February as Monday 21st February is an INSET day when students do not attend. Registration on Tuesday 22nd February is at the usual time of 8.35 am.
The school office will close at 11.00 am on Tuesday 15th February and re-open on Tuesday 22nd February. Any messages left or emails received during that period will be actioned as quickly as possible when the office re-opens.