The Platinum Pudding Competition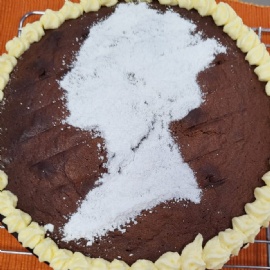 The Year 9 Hospitality and Catering students have been busy designing puddings since the Queen's Announcement for a new pudding to celebrate her platinum jubilee.
The students have undertaken extensive research about their client and have found out some fascinating facts about the Queen. Did you know she has all of her own teeth at the age of 96?!
Using their research, the guidance from Fortnum and Mason and the advice from the Queen's personal chef, they have created a range of different design ideas and on Monday 31st January they created their final chosen design.
It has been amazing to watch the students work and seeing their ideas develop over the last few weeks. Each student has undertaken the task in a positive and mature manner which has led to the development of their confidence, skills and knowledge and they have created some outstanding pudding designs.
The Platinum Pudding Competition | A Recipe Fit for The Queen - Fortnum & Mason