Personal Development Programme Day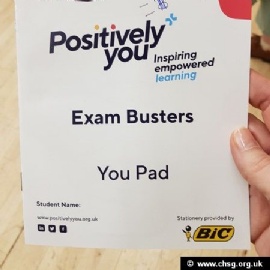 All year groups took part in Personal Development Day (PDP) on Tuesday 25th January.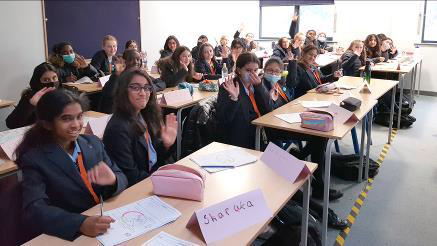 Year 7 students enjoyed the PDP day and took part in workshops led by both their own tutor and other Year 7 tutors.
They looked at healthy eating and exercise as well as talking about puberty, periods and consent. The consent session was led sensitively by an external provider and the students were encouraged to consider what it means to give consent, and the verbal and non-verbal indicators regarding this.
Year 8 spent the day considering the topic: Health and Wellbeing. Some of the issues covered were:
Signs of Mental Wellbeing concerns
Boosting my mood
Sexting, this was led by the MET Police
It was great to see girls engaging with the sessions, asking and answering questions. We hope they will take on board many of the lessons learnt as these are real issues that many young people are currently facing.

The Year 9 development day was broken down in to two areas. The first was looking at the importance of physical activity and healthy eating and the second looking at first aid training.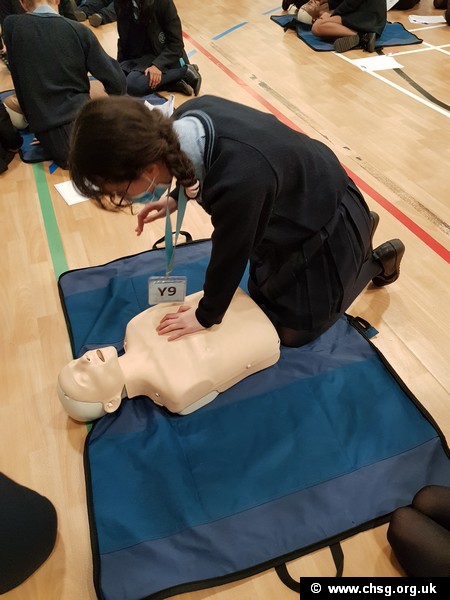 The first part was divided into three sessions:
The Benefits of a Physical Activity
A Healthy Diet
The Risks Associated with Sedentary Lifestyle
These sessions focused key concepts such as:
foods which collate to a heathy diet and why we need to have specific nutrients in order for our bodies to function effectively
how, why and for how long we should undertake a form of physical activity and the benefits this would provide us with in terms of our physical, emotional and social wellbeing
the risks that could be associated with leading a sedentary lifestyle
ensuring we have a good balance between work, sleep and rest
All of the sessions certainly gave us something to think about and the encouragement to make changes were necessary to improve out physical, emotional and social wellbeing.
The second part of the Development Day was definitely interactive! The students were taught basic first aid skills as well as CPR. All of the students actively took part and have been able to learn and develop their knowledge and skills within the area of first aid. This session enabled the students to build on their confidence and perform the relevant first aid in different scenarios.
"On Tuesday 25th January we had our PDP Day where we focused on physical health and first aid. Our class did one lesson on the importance of exercise and how much to do in a week. It highlighted the balance between work, sleep and rest. Then we had some first aid training, both in theory and practice.
There was a focus on CPR and the recover position. We were able to practice on a dummy and help our partner into the recovery position. After lunch we looked at healthy eating and their impact on our physical and mental health. We watched some videos which showed the healthy eating plate and why we needed certain food such as carbohydrates and proteins." Eliza S 9B2
Year 10 students focused on the following issues:
Recognising mental ill-health and when to get help
Unhealthy coping strategies, warning signs and triggers
Promoting emotional wellbeing
Women's safety
An external company came in to school to deliver a session on Consent. The girls were marvellously mature, focused and engaged as we would expect.

Year 11 embarked on a day full of learning focused around the whole child and some wider social issues faced outside the school setting.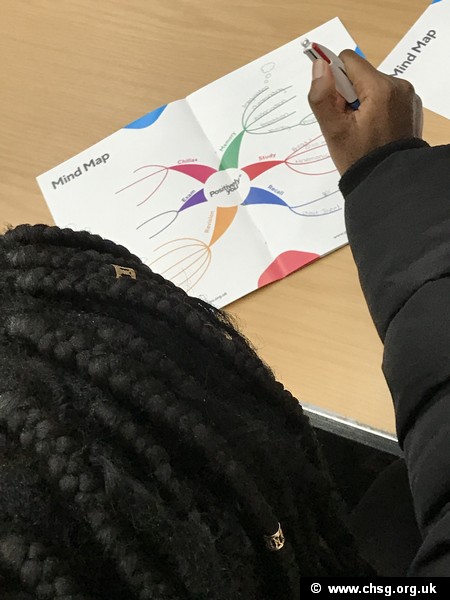 They had sessions on drug awareness and education, public health services and access to them and sessions delivered by Positively You, aiming to help our students in their preparation on their examinations. It was a fantastic workshop where children had the opportunity to hear from experts and develop their skills in exam technique, revision and memory recall. In addition, and to much delight, our students also received a free Bic and a pack of revision tips and techniques which should help their focus at home.
Positively You ran a twilight session for parents in the same evening, allowing parents to support their child through additional revision techniques and management of stress and wellbeing. It was an excellent session and one we hope we can run again soon.