Year 11 Leavers' Hoodies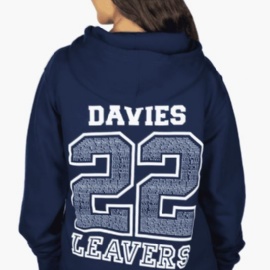 In order to celebrate Year 11 students' time at Carshalton High School for Girls and have a memento of their time at CHSG, we have sourced a very good quality and equally good value company to supply us with hoodies and Leavers' Book.
The hoodies have two flat rates for child and adult sizes.
Please click here to place your order for the Year 11 Leavers' Hoodies.
Please ensure the colour, size and name on the back of the hoodie are correct before payment is made. The easiest way to get a good idea about size, is to lay a top/hoodie you have already on a flat surface and measure it from armpit to armpit; then go ahead and confirm the size you wish to buy.
Please note it is not compulsory to purchase either of these items, only if you want to. If there are any financial difficulties, please contact Mrs Nadeem at snadeem@carshaltongirls.org.uk or Miss Ishola at tishola@carshaltongirls.org.uk either of whom will be happy to look into the options available.