Sparks Programme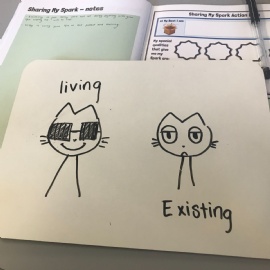 We have been selected by the Jack Petchey Foundation to pilot a new programme called the Spark Programme led by BTS Spark (one of the world's leading coaching and leadership development specialists).
BTS Spark came to our school on three separate occasions, with the final session held during our first week back from the Christmas break. The programme itself had been designed specifically to unlock key shifts in mindset and behaviour to help young people to cope successfully with pressures in and out of school, maintain their wellbeing, enable their success at (and beyond) school, and to build their readiness and capabilities for the future.
We are extremely proud of all the efforts our students put in to the programme and based on feedback from the students, it's clear that it was a worthy and beneficial programme to be a part of.
BTS Spark - Developing Education Leaders