Sixth Form Parents' Consultations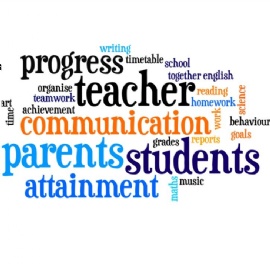 Parents/Carers of Sixth Form students are invited to a remote Parents' Consultation afternoon on Wednesday 12th January 2022 between 2.30 pm to 6.30pm.
Consultations will take place online via the school's Parents Evening Booking System. Appointments are made via the system in the same manner as previous parents' evenings and are seven minutes long. The booking system is now open for you to book your appointments.
In order to make appointments please click here. You can also reach this site through the School Gateway app.
The appointments are very similar to a Teams or Zoom meeting. Each appointment lasting for seven minutes per teacher, the booking system seamlessly moves from one appointment to the next. You can access these appointments via a computer or a mobile phone, however previous parent feedback indicates using a mobile phone may be easier. In order to ensure the system is all responding correctly, and you can see a countdown to your first appointment, we strongly recommend that you log on to the booking system earlier in the day.
After you have made your bookings, it is then possible to add another parent/carer to join the appointments from a different location if required. In order to add another parent/carer to the meeting, you will need to click on the My Bookings icon and select the Invite Parent/Guardian option at the top.
If you have any questions please contact Ms Nadeem at snadeem@carshaltongirls.org.uk.
Mrs B Norman, Director of Sixth Form