LFD Testing Consent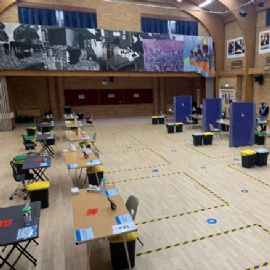 LFD Testing will take place on Tuesday 4th January 2022 on the first day of the Spring Term.
Following the latest government guidance the DfE have asked schools to complete a Covid-19 lateral Flow Device (LFD test) of students prior to them starting lessons in January 2022 followed by one LFD self-test at home 3-4 days after.
The testing will take place in our Main Hall from Tuesday 4th January; a schedule of your daughters time slot will follow next week once we have a greater understanding of the numbers involved. We will also send out guidance on the arrangements for students who are not being tested next week. When your daughter attends for their test in school they will also be given a box of test kits to complete at home on day 3 or 4.
If you would like your daughter tested in school please give your consent on the MS Form below by 10am on Thursday 9th December 2021. Please note this consent form overrides any previous consent you may have given, if you have consented previously you will still need to complete the below consent form for January testing.
If your daughter tests positive on 4th January, we will contact you, with further advice.
Sixth Form : Those aged 16 and older may consent themselves.
Home testing kits will continue to be provided by the school for students to complete two tests per week (Wednesday and Sunday). Students can take a box from their Pastoral Support Officer for testing over the holiday period. Test results for these home tests should continue to be uploaded to TestRegister. If you need testing kits please contact office@chsg.org.uk with your daughter's name and year group.