Spreading Kindness in the Community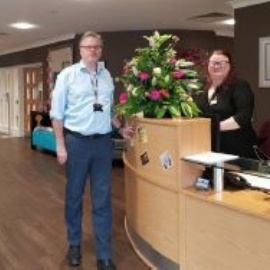 After a very successful Sixth Form Open Evening, we had some beautiful flowers left from the stage decor and what better way to appreciate the bouquet of flowers than to share it within the local community.
The local care home Gracewell was selected and when students were informed of this, they were delighted to represent CHSG for this kind gesture.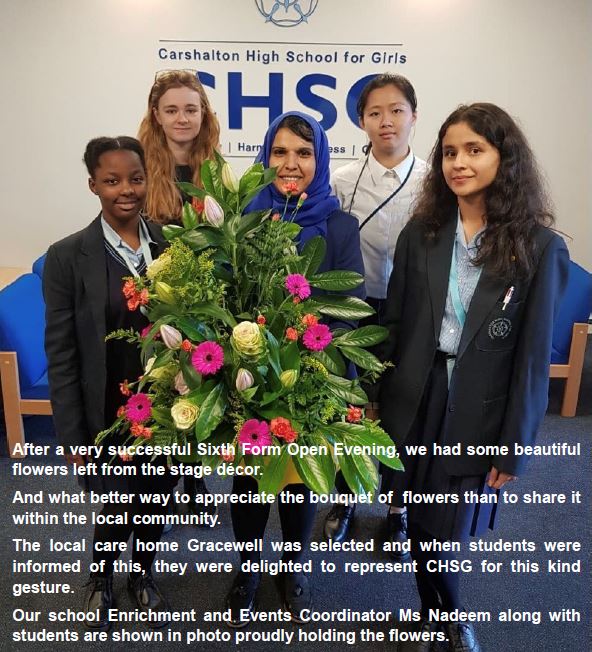 Upon reaching Gracewell Carehome of Sutton the floral display was presented by our Data Manager Mr Brittain to the care home staff who were delighted to receive them and thanked the school for thinking of them and sharing the flowers with them.
They do say sharing is caring!