Jack Petchey Spark Programme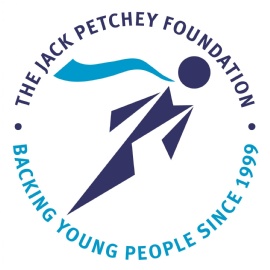 We are thrilled to announce that we are lucky to have been selected by the Jack Petchey Foundation to pilot a new programme called the Spark Programme lead by BTS Spark (one of the world's leading coaching and leadership development specialists).
BTS Spark will be coming in to school to work directly with our Year 9 students. The programme itself has been designed specifically to unlock key shifts in mindset and behaviour to help young people to cope successfully with pressures in and out of school, maintain their well-being, enable their success at (and beyond) school, and to build their readiness and capabilities for the future and because of this I believe that year 9 will really benefit from being involved.
As part of the programme Year 9 students will be involved in 3 workshop days.
The dates of the workshop sessions are:
Thursday 21st October, periods 1-4
Tuesday 23rd November, periods 1-4
Thursday 6th January, period 1-4
The Foundation's newest partnership programme, the Jack Petchey Spark programme, has been inspired directly by Sir Jack himself and his go-getting, positive approach to life. His personal motto, 'If you think you can, you can!' is the ethos behind all of the work of the Jack Petchey Foundation, but how can we help young people to have the same sort of self-belief, determination and resourcefulness that enabled Sir Jack to succeed through all the challenges he has faced?

This is the goal of the Spark Programme. It has been developed by BTS Spark, the not-for-profit education practice of global leadership business, BTS. BTS Spark has taken core elements of their leadership curriculum that have helped over 50,000 leaders in schools and many well-known companies, to be at their best and most resourceful, and adapted these to engage and benefit young people. Jack Petchey