Year 11 Exams
On 8th-10th November we will have our first set of Year 11 mock examinations for English, Maths and Science and then these will be followed by other subject examinations in February.
These exams are vital preparation for the GCSEs and must be taken seriously as they will give a good indication of the grades the students are likely to achieve next summer. They certainly help inform teachers of the areas that need to be improved upon and we will work closely with your child to ensure she reaches her potential.
On 30th September from 5.30pm we will host a Year 11 Parents Information Evening. This will be delivered on MS Teams Live and a link and more information will be sent to you early next week. Present at this evening will be myself, as Raising Standards Leader, the Head Teacher, Mr Devenney, and the Head of Year, Ms Marshall. This will give us the opportunity to share crucial information about your daughter's preparation for her GCSE examinations; including key information for parents and how they can best support their daughters plus information on how to cope with the stress of exams. We will share our Year 11 Roadmap with parents as well as details of the interventions and support that will be offered. Running the session live on Teams instead of it being recorded will give parents the opportunity to ask questions and clarify any points.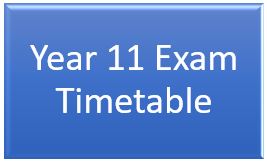 Mrs Pamela Durrett, Assistant Headteacher / Y11 Raising Standards Leader