GCSE English Books for Year 10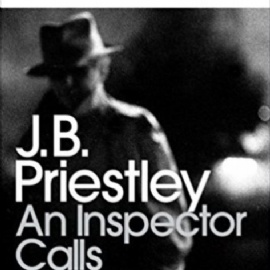 Students studying English and English Literature GCSE courses (two separate qualifications), will be studying four texts for the exams: 'An Inspector Calls', the AQA Poetry Anthology, 'Jekyll and Hyde' and 'Romeo and Juliet'/'Macbeth'. This is quite a number of texts.
In our extensive experience of teaching Literature, and in the light of our experience, it would be a great advantage for students to have their own copies of the texts. This would allow them to make numerous annotations during the course of study. We have chosen the study editions with great care.
The significant advantage to students has prompted us to suggest very strongly that students purchase the copies. A very reasonable sum of £19.00 would ensure that each has her own copies of the three texts. The low prices are a result of us being able to buy in bulk and negotiate discounts with suppliers. The poetry anthology is provided by AQA, free of charge.
Please make your non-refundable payment online via www.parentpay.com.
If you are unable to pay online, please contact the Finance Office: finance@girlslearningtrust.org so that a unique Payment Barcode can be issued for you to pay cash at a local Paypoint (www.paypoint.com) for this purchase.
Mrs N Bhatt, Director of English