Sixth Form Dress Code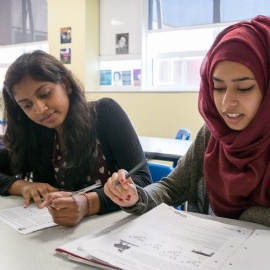 Students must be smartly dressed as they are working in a professional environment.
Sixth Form students are role models for the rest of CHSG and as such need to be smartly presented at all times. A smart business style is therefore expected.
Clothing must be smart professional attire and not casual wear.
All students must wear their ID badges at all time.
The school values the diversity of cultures, religions and disabilities of its staff and will take a sensitive approach when this affects dress requirements, however, faces must remain uncovered in school.