Year 8 Options Evening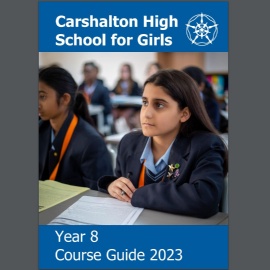 Year 8 had an assembly in which the Options process was introduced and explained. We understand that there is a lot of information to take in, so all the key messages and information are also contained in the Options Booklet, which also gives an overview of the Key Stage 4 curriculum, the Options process and details about all subjects. Your child will also be given a hard copy to bring home for ease of reference. Please read this carefully as it will provide insight into the components of each specification before those all-important choices are made.
There are also a wide selection of information videos on the Year 8 options page. These have been made by subject leaders and contain further information about course content, further study and careers information.
We ask that you and your child consider these choices very carefully and select subjects which are as balanced as possible but also meet her strengths and aspirations. We will endeavour to meet the choices of each individual student but unfortunately this cannot always be guaranteed as the viability of any course is dependent upon the number of students who select it and the staffing available to us.
The next key date in the process is Options Evening on Thursday 20th April from 5.30pm to 7.30pm. On this evening there will be a presentation explaining the Options process which will take place at the start of the evening and will be repeated at 7.00pm, so you can be flexible about your time of arrival. The evening will also give you the opportunity to meet and hear from leaders of option subjects.
On behalf of all the CHSG staff I look forward to welcoming you into school on Options Evening.
Kind regards
Mr Sambrook
Deputy Headteacher