Record Breaking GCSE results 2023!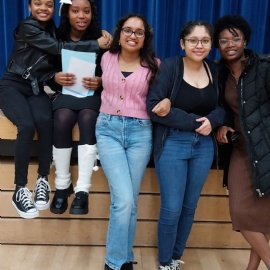 Huge congratulations to all our Year 11 students on their fantastic GCSE results today. Despite difficult circumstances over the last few years and a downward trend in the national picture, our students have continued to excel and performed tremendously well with 80% achieving level 4 in English and Maths and over and 80% achieving 5+ GCSEs including English and Maths. This is another positive upward step for #teamchsg!
Our results continue to improve year on year and this is testament to the hard work every day. A spectacular achievement: we are so proud of all the work and effort put in by our students, their parents/carers and our staff.
We look forward to welcoming many of our Year 11 students back to our Sixth Form in September and wish every one of you all the very best for the future!