World Challenge 2019 - Thailand
As part of the World Challenge project students in Years 10, 11 and 12 from September 2017 will have the opportunity to go to Thailand in July 2019 to work on a charity project helping elephants and the local community as well as seeing the sights and trekking.
Each student will need to raise a large amount of money to cover their costs for this trip of a lifetime experience. Interested students should start thinking of ways to fund raise and listen out for notices regarding meetings and assemblies relating to World Challenge in the first week of the Autumn Term.
For further information please see Ms Umara in A16.
Click below to sign up for the challenge using
Booking Code 8UKUC235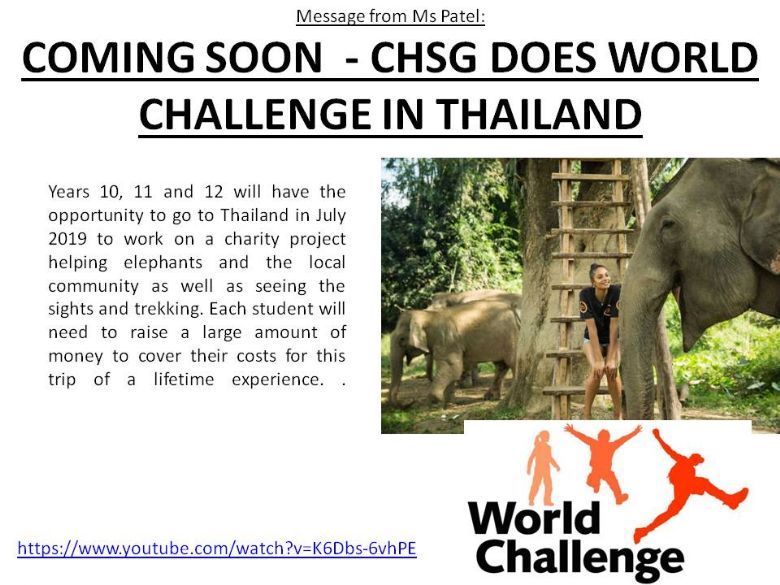 The Jack Petchey Foundation offer the opportunity of funding for World Challenge: