Show My Homework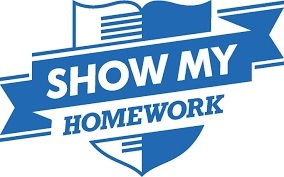 CHSG is excited to be launching Show My Homework, an online tool to help you keep track of homework.
Show My Homework will allow you to see the details of the homework tasks that have been set, all deadlines, the status of submissions and grades. This system will improve the way we communicate with students, parents or carers and give parents a greater knowledge of the homework set.
Students and parents are provided with personalised login details to their Show My Homework account which are linked to the student's homework calendar. Parents will be able to see the student's 'To Do' list and any homework that is overdue.
This facility provides:
24/7 access
The ability to view the quality and quantity of homework
Translation into over 50 languages
Apps available for iPhone, iPad, iPod Touch and Android devices
Automated notifications before homework is due
Show My Homework will provide students and parents with a deeper insight into homework generally. More importantly, we hope that it will improve students' organisation, time-management and help them to keep on top of their workload.
To keep up to date on the move you can download the Show My Homework App. Notifications will then be sent through outlining what homework is due. There will also be notification of grades, overdue homework and announcements/events.
Any questions regarding the service can be directed to the team at Show My Homework, who are always happy to help. Just email help@showmyhomework.co.uk or call 0207 197 9550.
Log in here
For those parents who have more than one student at CHSG it is possible to combine your Show My Homework accounts to see the content all at once.
To set up a shared account:
Visit www.showmyhomework.co.uk
Click on Help Centre

then the tab for Parents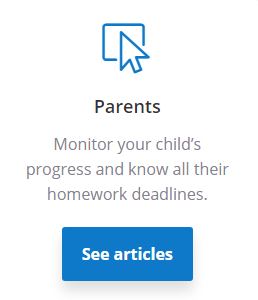 Scroll to the bottom of the Common Questions to find details of how to set up a shared account