Music in the Sixth Form
A Level Music - What is A Level Music about?
Music is a serious, academic subject that requires great skill and dedication to apply critical thinking skills to creative tasks. It combines mathematical, linguistic, physical and scientific approaches to produce high quality work, valued at University and in the professional world. If you enjoy challenging and creative tasks, Music is for you! A Level Music is a two year course, with performance coursework (30%), composition coursework (30%) and a written examination (40%) each year. Students who choose A Level Music participate in the study and application of musical skills around the following genres:
Vocal Music
Instrumental Music
Music for Film
Popular Music and Jazz
Fusions
New Directions
What sort of work will I be doing?
The exam board selects two pieces of music from each genre for you to study in detail each year. In some lessons you will be listening, analysing and discussing these works in detail. These set works will provide you with inspiration and techniques you will apply to your own coursework.
Your coursework will be completed using musical instruments or singing, and music technology. In most lessons you will be rehearsing in a practice room, or using the Music iMacs to create original pieces of music.
How will I be assessed?
An examination in the Summer Term of each academic year will test your knowledge of your set works, and ask you to apply them in composition and listening activities.
Your composition coursework will be completed and collected by May to be submitted for an external moderator to mark.
Your performance coursework will be recorded in front of a small audience in a public performance in March of the academic year, and externally assessed after May.
​What qualifications are needed to take the course?
You will need a minimum Grade 5 in GCSE Music. There may be some flexibility on individual cases if you have completed a Grade V theory grade. You will also need to play a musical instrument or sing to a Grade IV standard at the beginning of the course.
Here is a guide for levels of difficulty: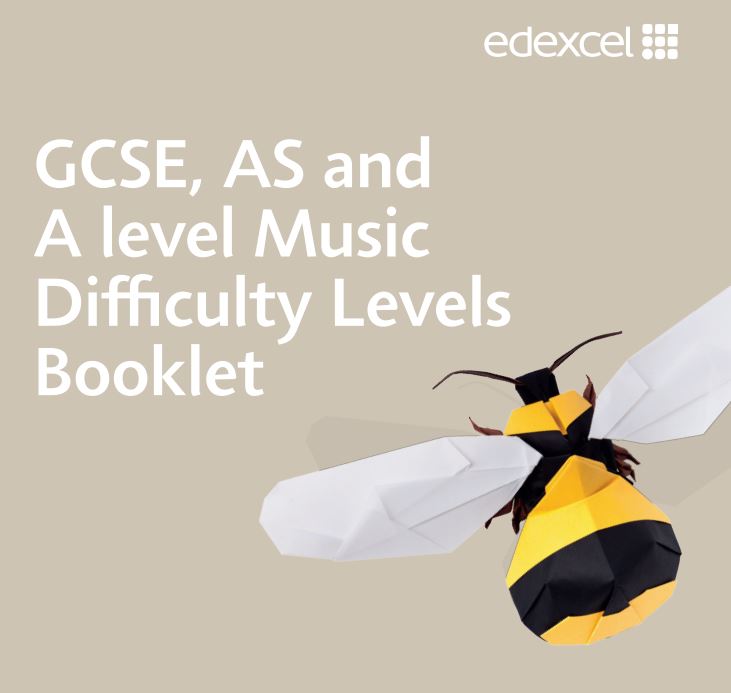 For more information on Grades see:
http://us.abrsm.org/en/our-exams/
https://www.trinitycollege.com/
What extra work can I do?
Your are strongly advised to take private tuition in your instrument or singing. Private tuition is available at CHSG.
Exploring compositional skills is always useful, as is applying your listening skills to music you explore.
For more information please click here: