Media Studies in the Sixth Form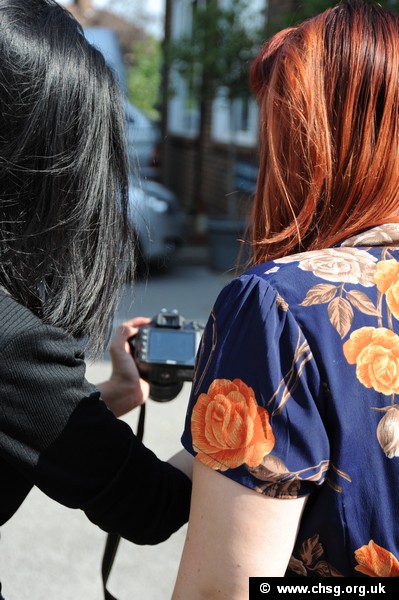 A Level Media Studies
What do I need to know or be able to do before taking this course?
The most important qualities you need to take this course are a lively and enquiring mind, an interest in the media, a willingness to explore new ideas and to communicate effectively. It is necessary to have at least a grade 5 in GCSE English Language as well as five 9-5 grades in total.
How have we done in the past?
Our results for A Level Media Studies are consistently outstanding. Last year alone 91% of A Level Media students got A-C grades, 62% of students got A-B grades and 33% of students got an A grade. For AS Media Studies 88% of students got A-B grades and 44% of our students got an A. Our grades in the subject are regularly among the best both locally and nationally with students regularly exceeding their predicted grades in the subject. If you're thinking of doing Media don't go anywhere else!
What will I learn on this course?
Media Studies offers you the opportunity to combine an analysis of the mass media in society with the development of practical skills for media production. The balance of theory and practical work means that you will learn about how media industries operate and are affected by changes in technology, research and debate the role of media in society, analyse both print and film texts and produce print and film based practical work.
What kind of student is this course suitable for?
You will need a genuine interest in popular culture. For most people, the media is a source of entertainment and pleasure, but the media student learns to look beyond a superficial response to media texts and consider a broad range of issues and ideas relating not only to the text itself, but also to its production and the ways it is used or read by its audience. A willingness to engage in group work and debate is important to develop analytical skills and confidence.
What is the course content and how is it assessed?
You will study a range of different areas of the media including advertising, newspapers, music video, magazines, television, film promotion, video games and online media amongst others.
70% of your final grade will be based on your performance in examinations at the end of Year 13.
30% of your final grade is from a coursework project which will involve you creating a number practical production pieces according to a brief set by the exam board.
You will be required to study historical media texts alongside the contemporary media industry, contemporary media issues and media theory.
What could I go on to do at the end of my course?
You can progress to a film or media related degree course or vocational training. Media Studies also provides you with a very broad range of transferable skills, both creative and academic, that would be of use in any number of career or higher education choices. Many of our past students have gone on to degree courses in Film and Media and into jobs in the media, television or film industries.