Maths Year 7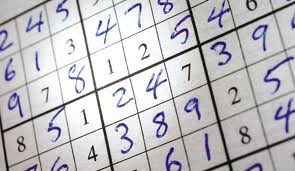 When students start in Year 7 at CHSG they are put into their Maths sets straight away based on their KS2 SATs results. We also do a baseline test to ensure that any students coming in without a SATs result at KS2 are placed in the correct group for their ability in the subject. We then begin with our 5 Year scheme of work which will take the girls up to year 11 and fully prepare them for their GCSE in Maths. The 5 Year plan is one which builds on their knowledge and skills from Primary school, while challenging and stretching the students to begin on their journey towards success at GCSE in Year 11.
Topics are in the 5 key areas of
Number
Algebra
Geometry
Statistics
Probability
Setting
Students are carefully placed into ability groups according to teacher observations and assessments. Students are taught in ability sets from the start, in varying class sizes and lower ability groups will usually have less than 15 students in one class.
Homework
Students will be set homework from the Hegarty Maths website once a week. This will involve work based on their classwork, and they will be expected to complete an online 'quiz' based on their work. There is a video linked to this, so that all students have the opportunity to revise by watching it, and to ensure that they score at least 70% on the quiz. We encourage students to watch the video first, make notes in their books, and then try the quiz. Students can communicate with their teacher after each question they do, and their teacher will see every response to each question, and will know how long they have spent on their work. Students will be also expected to use this resource to revise, which will involve them searching for the correct skills, and then practising them in the same way as they do with homework. If they want to, they can request additional work, and also study ahead if they want to push themselves further.
Assessment & Reporting
Students at CHSG have a unit assessment at regular intervals, after every 2 units of work. Results of these will be posted on Go 4 Schools for parents to view. Students can and should prepare for these assessments by using My Maths or a revision guide with the support of their teacher. At the end of the year students will have a formal examination which will help us to measure their progress.
How parents can help
Ensuring that students come equipped to their lessons – students will need their own geometry set and a calculator for both class work and homework
Checking that students are completing homework tasks to the best of their ability, and encouraging them to seek support in plenty of time if they are struggling
Giving opportunities to work out how much change you should get in a shop, or to estimate shopping bills – it's a good mental Maths workout!
Most importantly, be positive about Mathematics at home – students that hear positive things about the subject at home are more likely to develop a positive attitude to it themselves!