Maths Year 11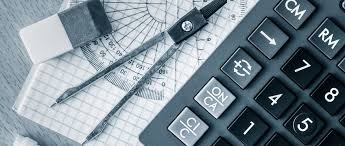 Year 11 is a very busy year at CHSG in the Mathematics Faculty! From 2016 there will be only one opportunity for students to sit a GCSE in Mathematics; in May/June. Revision for the GCSE exams starts almost immediately from the beginning of Year 11, working towards their baseline exam and Pre Public Examinations (PPEs). Students will be given many revision materials over the course of Year 11 at www.chsgmaths.com
Areas studied
Number
Algebra
Ratio, proportion and rates of change
Geometry and measures
Probability
Statistics
Key changes to the Maths curriculum
GCSE Maths is changing and getting more demanding for everyone.
There is more content to learn with harder topics being introduced.
There is a greater emphasis on problem-solving and mathematical reasoning, with more marks in the GCSE exams being allocated to these higher-order skills.
The total examination time is increasing with all exams taken at the end of the course.
Students will also have to memorise formulae.
There is a new grade structure from 9 to 1, with fewer marks at the lower grades and more marks at the higher grades.
Skills
During GCSE Mathematics students will be taught skills that enable them to function in other subjects and in everyday life. In particular, students will be taught how to present and analyse data accurately, they will be shown how to calculate percentages quickly and efficiently in their heads and also how and when it is appropriate to use their calculators. They will study and learn how to convert between widely used measures including metric and imperial measures, and they will also learn how to problem solve and how to present their findings in a meaningful way. They will also learn to use algebra and geometry to generalize and to solve problems. The skills learnt during GCSE Mathematics prepare students for life after Year 11 and for those pupils that wish to continue studying the subject post-16 and take A-level Mathematics, their GCSE studies will have prepared them for the rigours, as well as the beauty, of the subject.
Setting
Students are set according to their potential, based on prior results in tests and teacher assessments. We are combining both types of assessment to provide a rounded view of individual student understanding so that they are placed in the group that will best meet their Mathematical needs. They are also set challenging yet achievable targets based upon their last exam result. In lower ability groups students are often taught in classes of less than 15. There will be opportunities throughout the year for pupils to move groups, according to their progress. Teachers will discuss movements at Mathematics Faculty meetings and decide if a move is in the best interest of the student.
Homework
Students will be set homework from the Hegarty Maths website once a week. This will involve work based on their classwork, and they will be expected to complete an online 'quiz' based on their work. There is a video linked to this, so that all students have the opportunity to revise by watching it, and to ensure that they score at least 70% on the quiz. We encourage students to watch the video first, make notes in their books, and then try the quiz. Students can communicate with their teacher after each question they do, and their teacher will see every response to each question, and will know how long they have spent on their work. Students will be also expected to use this resource to revise, which will involve them searching for the correct skills, and then practising them in the same way as they do with homework. If they want to, they can request additional work, and also study ahead if they want to push themselves further.
Assessment & Reporting
Students are assessed using a variety of methods with unit tests, homework and class work being an important part of this. There will also be interim reports throughout the year, as well as an annual full report according to the whole school timetable. Parents can contact class teachers at any time to get an update on their daughter's progress.
How parents can help
Remind and assist students in using Hegarty Maths and Dr Frost Maths on a regular basis.
www.chsgmaths.com contains all the revision and support material you will need.
Ensuring that students come equipped to their lessons – students will need their own geometry set and a calculator (preferably a Casio fx85 series) for both class work and homework
Checking that students are completing homework tasks to the best of their ability, and encouraging them to seek support in plenty of time if they are struggling
Giving opportunities to work out how much change you should get in a shop, or to estimate shopping bills – it's a good mental Maths workout!
Most importantly, be positive about Mathematics at home – students that hear positive things about the subject at home are more likely to develop a positive attitude to it themselves!
GCSE Revision
Having access to a complete set of well written notes with appropriate questions and explanations is essential for successful revision.
If you would like some more information about these resources, please go to www.chsgmaths.com