Life in Year 7
Uniform and Equipment
Students will need a fully stocked pencil case including: blue and black writing pens, a green biro, pencils, ruler, rubber, pencil sharpener, coloured pencils, scissors, glue, compass, etc. Tippex should not be brought to school.
Literacy
Reading Book – as part of our literacy campaign students are expected to bring to school every day a book that they are reading.
Mathematics
A basic calculator, pen, pencil, ruler (every lesson), compass and protractor (for some lessons)
Technology
For each lesson students will need the following equipment:
Essential: Pencil, pen, 30 cm ruler, coloured pencils (not felt tips)
Helpful: Black fine line pen, set square, compass, rubber, sharpener
PE
The school runs a full programme of extracurricular activities that includes a number of sports, ICT, Dance, Drama, Music, Art and Crafts. We hope all students will choose to participate in at least one of these. Click below to see the clubs that are on offer this term.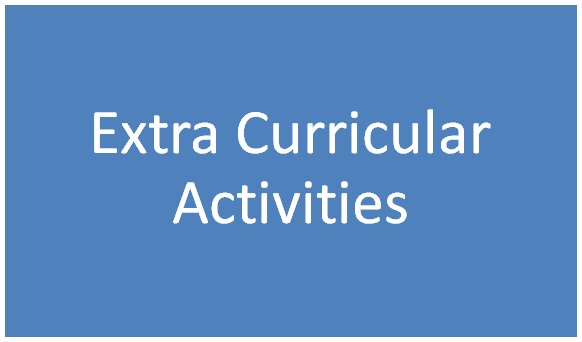 The School Day
7.30am - Early Bird Club in the Learning Resource Centre (LRC) where students can complete homework.
8.25 am - Year 7 students allowed to their Form Rooms.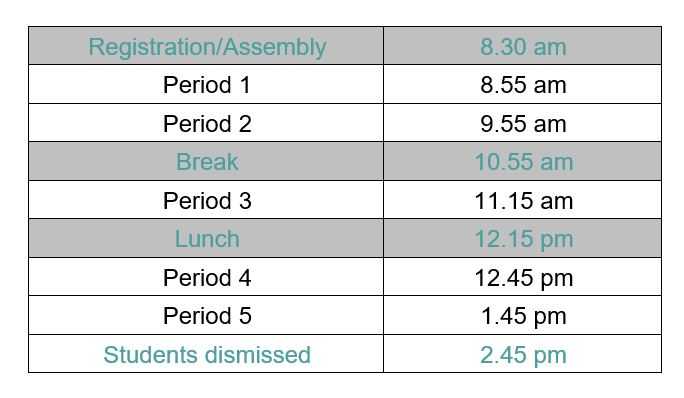 Break Times
Students can use the playgrounds and canteen areas during this time. Food and drink can be bought at break time and lunchtime from the Snack Shack in the central playground and from the Canteen.
Lunch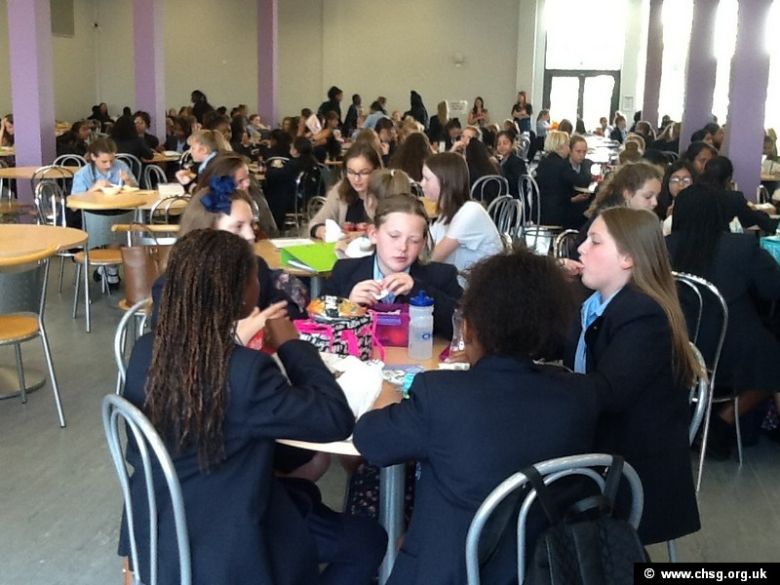 Students may bring a packed lunch or purchase lunch from the School Canteen. Refreshments are also available from the Snack Shack. The School Canteen is open at break or lunch time and offers a good range of reasonably priced and nutritious food with an emphasis on healthy eating. Our catering company is Harrison Catering and they operate a cashless catering system.
The school operates a two week timetable comprising of five lessons per day. A sample timetable is shown below.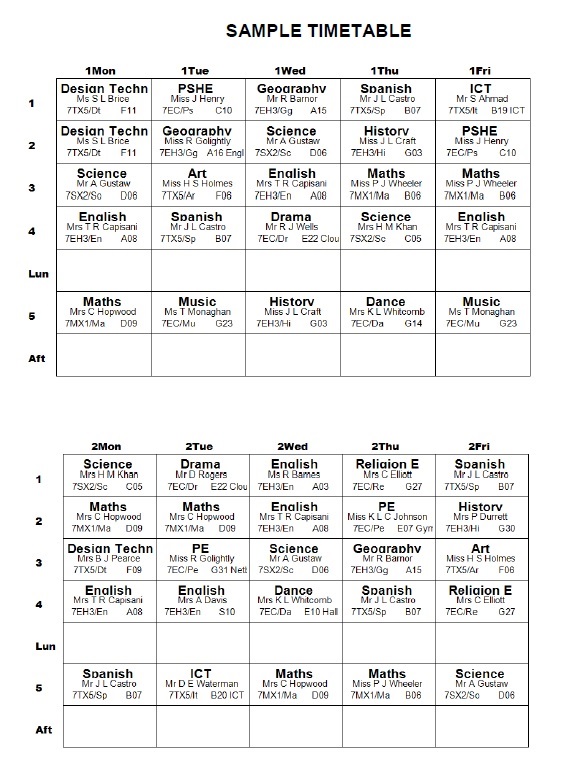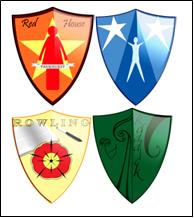 Houses
Students are placed into one of four houses; Holmes (Blue), Pankhurst (Red), Roddick (Green) or Rowling (Yellow) and wear a pin of the associated colour on the lapel of their blazer
PiXL Edge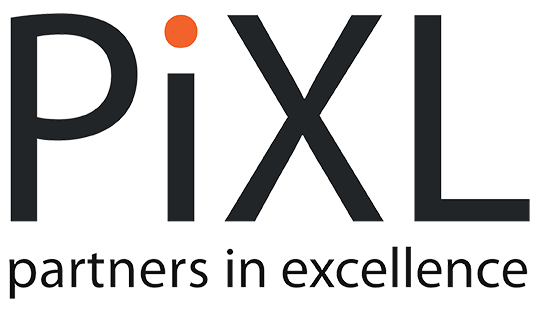 The Edge is an award scheme that allows students to record the activities and opportunities that they take part in throughout the year that help develop employability skills. By taking part in the Edge they get the chance to show that they have developed a range of skills that will be useful when they want to apply to college, university or a job.
Homework
Homework helps to develop good study habits, which are essential for life-long learning. It helps students to become independent learners, extends and develops the work done in school and encourages research and experimentation. It can make use of resources which are not normally available in the classroom.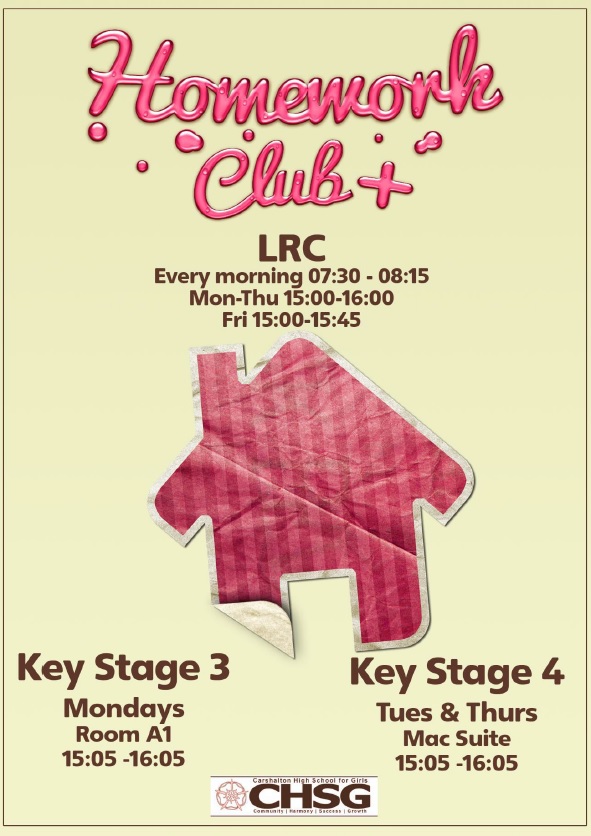 The following videos have been written and created by some of our existing Year 7 students. They have identified the four main areas that they were concerned about and how the school and students work to help resolve these problems.