German Year 7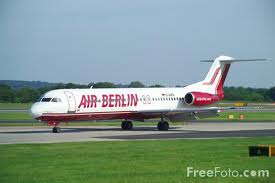 The course caters for the fact that some of our students are complete beginners but that most have received some language teaching in their primary schools. The Faculty follows the Secondary Strategy's MFL Framework, which promotes confidence in all students through an ownership of learning skills. Students work with the textbook "Echo 1" and receive an exercise book.
What is studied:
Hallo: Greetings, numbers, classroom objects, the alphabet
Die Schule: All about school!
Familie und Freunde: Describing your family, friends and pets
Freizeit: Talking about sports, hobbies and meeting up with friends
Mein Zuhause: Where you live, describing your home
Stadt und Land: Describing your town, buying food and drink, asking for and giving directions
Skills:
The language-learning skills of Listening, Speaking, Reading and Writing are developed. Grammar is met through the topic areas, building upon students' primary school Literacy work.
Setting Arrangements:
Students are taught in mixed ability groups, according to their tutor group.
Class sizes:
Class size is usually between 24 to 28 students.
Class work:
Lessons are interactive and tailored according to the groups needs. Language skills are practised using a variety of activities: listening to native speakers, CD's, DVDs, ICT, games, songs, projects and reading.
Homework:
This reinforces class work. It is important to recognize that preparation for a speaking task or learning for a vocabulary test is given as much time as a writing or reading homework.
Assessment:
There are normally assessments in the Autumn, Spring and Summer terms, covering all four language skills of listening, reading, speaking and writing.
How parents/carers can help:
It is really not necessary to know any German at all. Please test your child on vocabulary, encourage her to speak any German words or speaking presentations aloud to you or allow your child to teach you or a younger member of the family a few phrases. Look through and discuss topics/ comments in your child's exercise book. Research the following websites for suitable exercises:
http://www.languagesonline.org.uk/
http://www.bbc.co.uk/languages/german/
http://www.linguascope.com - beginner


Foreign Language Spelling Bee is a competition for students in Year 7 to practise and improve their vocabulary, spelling and memory skills in a foreign language (French, German or Spanish). A knock-out competition takes place in each class until an elite team represent the school at a national competition.