Geography Year 8
The Geography Key Stage 3 course explores a wide variety of themes that include physical, human and environmental aspects of the world around us. Students are encouraged to learn about processes and the links between cause and effect. These skills not only help our students develop in this subject area but also that of other subject areas. Geography has much scope for cross-curricular opportunities in learning.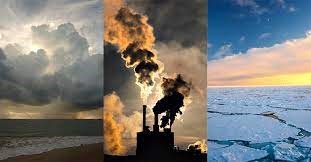 In Year 8 students study:
1. Africa
In this unit we look at what development is, how it is measured and the importance of gender equality on development. The unit finishes looking at UK and global trade, aid and fair trade and how development can be sustainable.
The world population has reached 7 billion. Why is this happening? What is infant mortality? Why do families in LEDCs tend to have more children than families in MEDCs? What are population pyramids? What is rural to urban migration?
3. Hazards and Rocks
We examine the forces of nature that cause volcanoes and earthquakes. the focus is on causes, effects and ways of reducing the impact of the hazards.
This topic explores the features and processes of river basins. We will investigate the causes and effects of flooding and the effects climate change is having on glacial environments.
5. Energy and Natural Resources
This unit looks at resources and focuses on energy and sustainable energy. We then move to the 'Middle East' to look at the region and its climate, physical features, economy, and conflict.
6. Asia
We explore Asia in this end of Year 8 topic and look at climate and physical features with links to biomes and population, before looking a Russia, China and India.
Useful Websites