Fundraising

easyfundraising is the easiest way to raise money for Carshalton High School for Girls . Shop with any of over 2000 well known retailers listed on easyfundraising.org.uk and a percentage of what you spend is passed to Carshalton High School for Girls at no additional cost to you. Retailers include Amazon, M&S, Vodafone, eBay, Tesco, Viking and many more. Please register to support us today - http://www.easyfundraising.org.uk/causes/carshaltonhigh
Help Carshalton High School for Girls raise money for School Fund.....
Do you have a smart phone? Why not download the easyfundraising app so you can raise money on the go!
This can be found easily in your app store.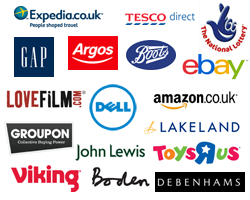 Carshalton High School for Girls
have signed up with
www.easyfundraising.org.u
k, an innnovative website where thousands of people are raising money for charities every time they shop.
By using easyfundraising to access over 3000 well known retailers, savvy shoppers generate a free donation for the good cause of their choice. And as donations can be as much as 15% of the purchase price, we are really hoping local people will log on and support us.
With good causes feeling the pinch during the economic downturn, the school is keen for as many people as possible to sign up to this free service:
"In the current financial climate we know that every penny counts so we're not asking people to donate, just to shop online as they normally would. Almost all of us shop online these days so what could be easier than raising funds simply by making the purchases you make anyway?"
Featuring over 3000 of the UK's most popular retailers including Amazon, M&S, Argos, Boden, Tesco and many more, easyfundraising has already raised helped UK causes raise almost £4 million.
To support Carshalton High School for Girls , visit www.easyfundraising.org.uk/causes/carshaltonhigh and follow the instructions.
For further information about easyfundraising, please contact the School Webmaster at chsg-webmaster@suttonlea.org or Mrs S Willard at swillard1@suttonmail.org.
Footnote
Founded in 2005, easyfundraising is the UK's number one charity shopping site (source: alexa).
Free to use service for both supporters and causes.
Charities, associations, schools, sports clubs, churches, community groups, sponsored events, boys and girls clubs can all benefit from using easyfundraising.
Unlike other loyalty and reward sites, there is no direct benefit to the users themselves; donations are made directly to the causes members choose to support.

Are you one of the millions of people that use a search engine every day? Switch your searching to easysearch and raise money!
Every time you search the web using http://carshaltonhigh.easysearch.org.uk instead of Google or any other search engine, half a penny is raised for Carshalton High School for Girls . Search just 15 times a day and you can raise around £25 a year.
See what people are saying about easysearch:

"easysearch is a great idea and just as good as Google for the results! I've recommended it to my friends and I think this site is the best around as it does something for people. Well done!"
"What a fantastic idea! I was using Google anyway but this way I get to raise money for my good cause every time I search…brilliant! I've made easysearch my homepage!"
So the next time you need to find something online, please use www.carshaltonhigh.easysearch.org.uk and raise money for Carshalton High School for Girls with every search you make.
February 2019