Food & Nutrition Year 7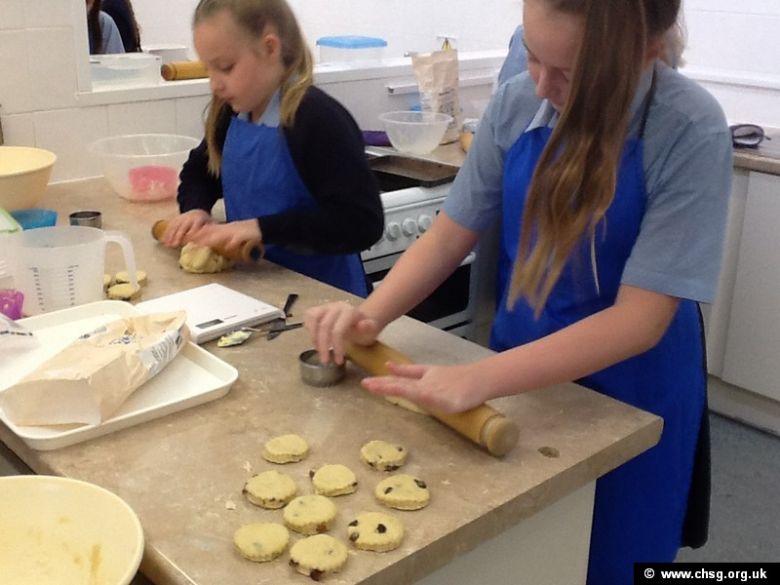 During Years 7 and 8 all students study a 19 week (1/2 school year) Food and Nutrition course which is an integral part of the Design and Technology curriculum. The module places a strong emphasis on developing a variety of practical skills and gaining an understanding of basic nutrition. All the work the girls undertake is based around the national guidelines for healthy eating and focuses on working hygienically and safely.
.
The focus in KS3 Food and Nutrition is to:
Develop an understanding and application of hygiene and safety when working with food.
Encourage students to become familiar with (and more confident in) the cooking area.
Develop an understanding of weighing and measuring ingredients.
Encourage students to use equipment and materials to the best of their advantage.
Develop and understanding and application of using the cooker safely (grill, hob, oven).
Develop an understanding and application of diet and health.
Make students aware of the importance of nutrition.
Develop an understanding of how to develop, plan and cook a range of food products.
Promote an enjoyment of food.
Understand basic scientific principles when preparing food.
| | |
| --- | --- |
| Week 1 | Introduction into the module and the expectations. Introduction to develop an understanding of personal hygiene and food storage to prevent the risk of food poisoning |
| Week 2 | Practical: Lemonade |
| Week 3 | Practical: Pizza Toast |
| Week 4 | Practical: Vegetable Couscous Salad |
| Week 5 | Practical: Tropical Granola Bars |
| Week 6 | Practical: Soup |
| Week 7 | Practical: Fairy Cakes |
| Week 8 | Practical: Fruit Crumble |
| Week 9 | Practical: Scones |
| Week 10 | Healthy Pizza Research |
| Week 11 | Practical: Healthy Pizza |
| Week 12 | Food Quiz, Self Assessment, Evaluation of module |
Additional Information:
You can support your daughter in Food and Nutrition by providing all the ingredients necessary to carry out practical lessons. You can help her with homework tasks and provide encouragement and support with what she's studying in school. Actively involve your daughter in cooking at home to encourage confidence and an enjoyment for food.