Film Studies at Key Stage 4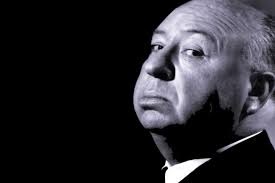 GCSE Film Studies is an exciting course that combines study of the history and structure of the film industry with the study of the technical side of filmmaking. Film Studies involves the close analysis of films and the techniques used by great film-makers and allows students to learn practical filmmaking production skills which they use to film and edit their own films.
Examination Details:
The course will be assessed through two written exams which make up 70% of the final mark and a practical coursework project that will make up the remaining 30%.
Examination 70% Two exam papers, testing students' knowledge of the following:
American Film – a comparative study of a contemporary mainstream American film with one produced between 1930 and 1960.
American Independent Film – a study of the non-mainstream American film industry with a focus on a single, independently produced American film.
Developments in filmmaking technology and their impact on films.
Global Film – the study of an English language film produced outside of America and the UK.
Global Film – the study of a foreign language film.
Students will also have to study the following areas for their exams:
Film Form – the techniques that are used to make a film.
Contexts – the history of film and the film industry and how industry/historical/social/political/ technological issues and developments have an influence or effect on films.
Representations – how people, places, events, issues etc. are shown in film.
Genre – how films can be classified by genre and how genre is used by the industry to target audience.
Narrative – how films are structured.
Specialist writing on film – including film criticism.
Practical Production (Coursework) 30%:​​​​​​​
Students will have to produce either a screenplay or short film based on a genre decided by the exam board.
They will also have to write an evaluation of their film where they compare it to an industry produced film from the same genre.

Who should study the course?
If you are interested in films, and want to learn more about the film industry and the work of some of the world's greatest filmmakers this might be the course for you. You will also develop the skills to shoot and edit films yourself so will need to be prepared to be creative. You have to be prepared to work hard; although studying films themselves is an important part of the course don't expect to be sitting back just watching them every lesson!
How will it benefit me?
GCSE Film Studies will...
Help you learn about the history of film and how the film industry works.
Introduce you to a world of film you might not have known existed.
Enable you to develop practical film production skills by making your own films.
As with all other academic GCSEs the course will develop your analytical and essay writing skills.
What can this course lead to?
The UK has one of the biggest television and film industries in the world and there are a number of exciting careers in the television or film industries that GCSE Film Studies would be a first step towards. This course would also enable you to find out more about the subject before taking other qualifications. You can study Media Studies and Film Studies at A level at CHSG and every year several students go on to study media or film related courses at university.