Exam Arrangements & Timetables

Public Examinations
Public Examination dates are set by the exam boards and examinations take place all over the country at the same time. Morning exams start at 9 am and afternoon exams start at 1.45 pm promptly. They will be held in the Hall or the Gym. Students must be outside the hall at least 15 minutes before the exam is due to start – that is 8.45 in the morning and 1.30 in the afternoon. If students are late they may not be allowed to take the exam and if allowed, the exam board can refuse to mark the paper.
Sickness
If a student is ill on the day of a written exam and is sick that s/he cannot come to school, a parent or guardian must ring the school immediately to inform the Exams Officer. As evidence of the sickness a medical certificate should be obtained which must be signed by the doctor. The certificate should be sent to the Exams Office at the earliest opportunity so that the relevant exam board can be notified of the reasons for the absence.
Equipment
Equipment should be in a clear pencil case or clear plastic bag. Students are responsible for their own equipment eg if a calculator is brought in it is the student's responsibility to ensure it works and has working batteries.
Examination Clash
If there is an examination clash exams will be sat one after the other. The Examinations Officer will be aware of this situation and will speak to any student concerned.
Valuables
Valuable items should not be brought into school as they cannot be taken into the exam area and must be left in the corridor outside. The school takes no responsibility for items lost or stolen.
Mobile Phones
Mobile phones must not be taken into the examination room or anywhere near the room. If a mobile phone goes off during an examination the examination paper will be disqualified.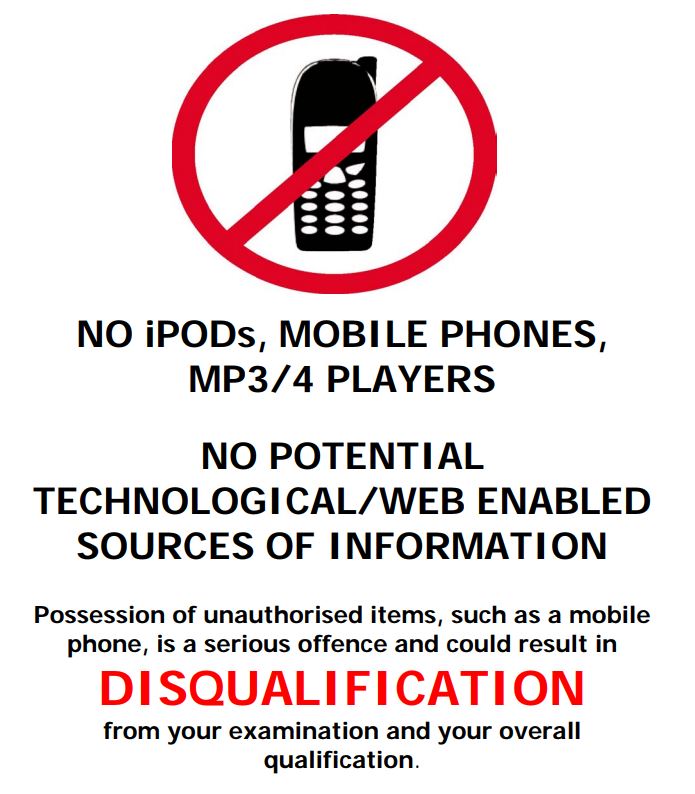 GCSE examinations cannot be re-sat in the Sixth Form at this school, with the exception of Maths and English and these must be retaken in conjunction with other courses.
EXAM TIMETABLE - AUTUMN 2020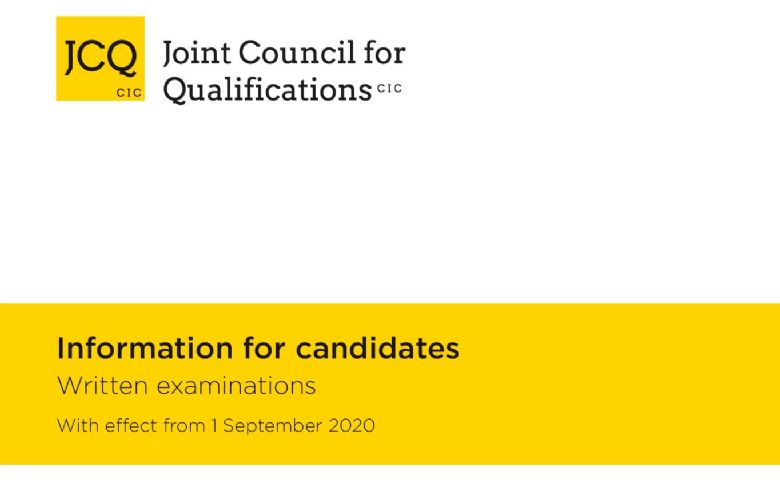 Information for Candidates - Written examinations
Information for Candidates - Using social media and examinations
Information for Candidates - No unauthorised items