Economics
A Level Economics – AQA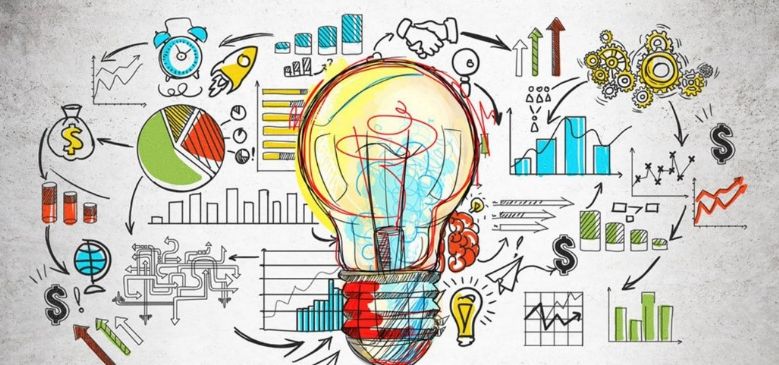 Economics is a highly versatile and well-regarded A level option for students who would like to go on to studying any degree course at university or higher education. It is an ideal course for those who have a genuine interest in the world around them and students who are analytically minded while keen to discover how things work in the economy.
During the two years, students will study topics that range from traditional topics such as demand and supply, interest rates, exchange rates and economic policy to more dynamic topics, which will include the impact of globalisation on international trade, how behavioural economics draws upon consumer psychology to influence consumption decisions and how government and law-makers influence business judgements on their investments, the impact of economic shocks on the UK or world economics, how science can help improve the productivity of resources available and how we can attempt to predict the future trends by analysing current and historical data and information.
What do I need to know or be able to do before taking this course?
You don't need any prior knowledge of economics in order to start an A level Economics course but you do need to be good at both English and Maths as the skills gained in these subjects will be essential. There will be many elements that will draw upon your previous skills such as reading complex texts, summarising and extracting key information, writing essays, interpreting and analysing data, including visual representations of data such as charts and tables.
Having a real curiosity about the world affairs, the desire to discuss issues related to the world around us, having an analytical mind with natural ability to think logically will serve you well in this course. Without these skills and qualities, students will find this subject highly demanding.
What skills will I gain on this course?
You will gain both qualitative and quantitative skills that are transferable to work life and higher education. These include:
calculating, using and understanding ratios and fractions
calculating, using and understanding percentages and percentage changes
understanding and using the terms mean, median and relevant quantiles
constructing and interpreting a range of standard graphical forms
calculating and interpreting index numbers
calculating cost, revenue and profit (marginal, average, totals)
making calculations to convert from money to real terms
making calculations of elasticity and interpret the result
interpreting, applying and analysing information in written, graphical and numerical forms
handling, interpreting and analysing complex texts
communicating ideas concisely and logically to a wide audience
applying literary and information-processing skills
abstracting and simplifying in order to identify and model the essence of a problem
thinking critically about the limits of arguments based on the socio-economic context given
apply economic reasoning to policy decisions
thinking outside the box and evaluating more than one possible solution to economic problems
working with others, especially with different aims and agendas, to produce the most effective outcome or solution to problems
What kind of student is this course suitable for?
A level Economics requires logical thinking, and a command of Maths to good level. It is also a subject which requires social awareness which develops the ability to debate, both in class and on paper. This is a subject where in many instances, there is no right or wrong answer, especially in relation to the macroeconomic contexts that students will review, so they will need to be able to present arguments clearly, justify their thought process supported by relevant examples.
An economics students will be someone who is resourceful and open-minded about the possibilities of learning from a variety of sources. This is not a subject where you can rely entirely on textbooks as the dynamic nature of the subject will require you to follow news on and off-line in relation to economics, politics, business and social issues. It is absolutely an integral part of your course to follow the world affairs and bring what you learn into the classroom for in-depth discussions.
What is the course content and how is it assessed?
Throughout your two-year A level programme, you will study the essential theories in microeconomic and macroeconomic fields.
Microeconomics explore the economy on an individual business or an industry level; looking at concepts such as demand and supply for a product, how businesses can respond to economic changes, monopolies and causes of market failure. There will also be a focus on labour markets, wage determination, causes of inequalities in the distribution of income and wealth, commodities and housing markets amongst many other key areas within an economy.
We will look at the national and international economies in the macroeconomics section, which will include theories and topics in relation to unemployment and immigration, economic growth and trade/budget deficits, monetary, fiscal and supply-side policies. It also considers the trade-offs that governments face as they try to resolve problems such as the financial crisis of 2008, dealing with the aftermath of Brexit or the response to the Covid-19 pandemic. Economics A level also explores themes in behavioural economics, which is the fast-emerging counterpoint to the 'ideal behaviour' notions on which classical economics is based.
While on this course, you will get to think about your views on issues such as political debates, how blunt economic policy tools can be and how well that fits with your personal beliefs and ethical stance and you will review how economic theories and methods can help us understand the challenges we face such as climate change, inequality and racism.
A level Economics is a 'linear' subject, assessed entirely by end-of-course exams. Students will sit through 3 papers, which will each be worth 80 marks taking 90 minutes to complete.
Paper 1 Markets and market failure (microeconomic issues). A section of data response questions, and a section of essay questions.
Paper 2 The National and international economy (macroeconomic issues). Same question structure as paper 1
Paper 3 Economic principles and issues (a synoptic paper which can test any part of the A level). A section of multiple choice questions followed by a section of case study questions.
What qualifications to I need to take this course?
In order to study A level Economics, students should attain a minimum grade 6 in English Language and in Mathematics as well as a grade 5 or above in a Humanities subject, such as History or Geography.
What could I go on to do at the end of my course?
For higher education purposes, economics is a highly respected and well-regarded subject which will gain you access to hundreds of university courses as it is considered to be academic and relevant to any subject. ​
96% of graduates who are in work or further study after studying Economics can expect to be earning around £26k a year in their first position, which is much higher than the average for all subjects. ​
Economics students/graduates make an extremely attractive candidate for businesses as well as charities, international organisations and governments due to their ability to understand the wider world around them and their amazing transferable and varied skills. ​
Economists make exceptional consultants in any area ranging from healthcare to education, energy sector to food industry, from law firms to pharmaceutical industry. Opportunities are literally endless.
And finally….
Economics is a fascinating subject which has a strong interdisciplinary presence. We expect that our students will have a passion for discovering how the world works and a genuine interest in exploring how the world of economics interlinks with all other subjects, ranging from psychology to politics. You will be expected to undertake a great amount of independent study outside of your lesson times in order to keep up to date with what is happening in the world and how these events relate to your studies. We cannot wait to share this amazing subject with you during your sixth form journey with us.
| Department Staff | | |
| --- | --- | --- |
| Head of Department | Ms B Sanda | |