Design & Technology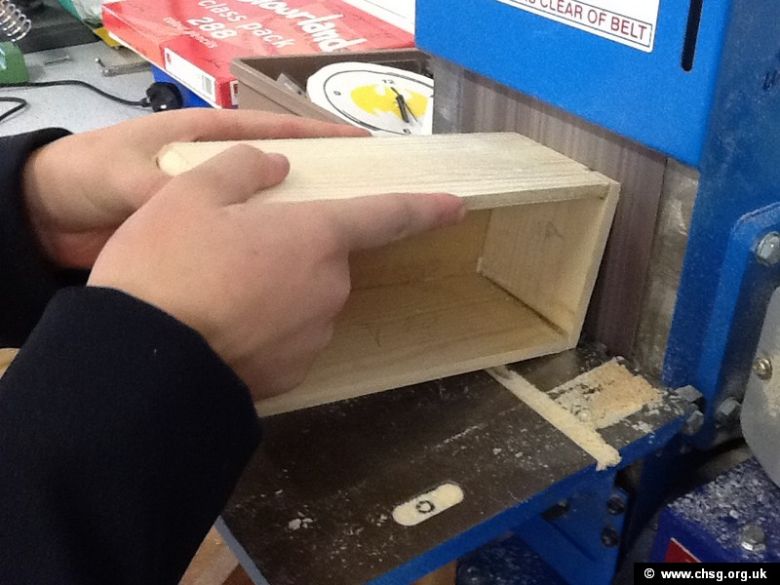 The Design and Technology Department is committed to providing excellent teaching and learning to ensure that all students achieve their potential at every level. Our curriculum incorporates a broad range of subject specialism's including Food Technology & Catering, Textiles Technology, Resistant Materials, Electronics, systems and control, Graphic Products and Product Design. Alongside the main focus areas students are taught to appreciate moral, cultural, economical and environmental issues.
The Design and Technology Department comprises two multi-media workshops, two kitchens and a Food demonstration room. We have a laser cutter, 3D printer and computerised sewing machines, embellishers and an overlocker.
Design & Technology is taught to every student at Key Stage 3. They experience a range of projects which are taught through a variety of both short and extended tasks, involving problem solving and focused practical tasks. They are exposed to a wide range of materials and processes from which they can then
develop their skills and knowledge to become accomplished designers. By the end of KS3 students will have developed skills in all focus areas and will be able to select an appropriate GCSE course for KS4.
At Key Stage 4 we currently offer Catering (Food Preparation and Nutrition from 2016) and Product Design GCSEs (Design and Technology from 2017). The students undertake a series of projects which extend their knowledge and understanding whilst at the same time develop their practical skills. The GCSE courses involve a substantial amount of coursework and a controlled assessment task which is completed in their final year of study
The department promotes a creative and ambitious environment where students are supported and encouraged to achieve their full potential. We believe in a hands-on approach and that students should learn through doing. Students will learn an important range of life skills as well as have fun in the classroom.
Department Staff