Cyberbullying
The internet is an amazing resource which enables young people to connect, communicate and be creative in a number of different ways, on a range of devices.
However the internet is always changing and being able to keep up to date with children's use of technology can be a challenge. See below for further tips, advice and signposting for further support.
What is Cyberbullying?
Cyberbullying is the use of Information Communications Technology (ICT), particuarly mobile phones and the internet, to upset someone else deliberately.
The following information has been provided by Childnet International
Further details are available by clicking on any of the information below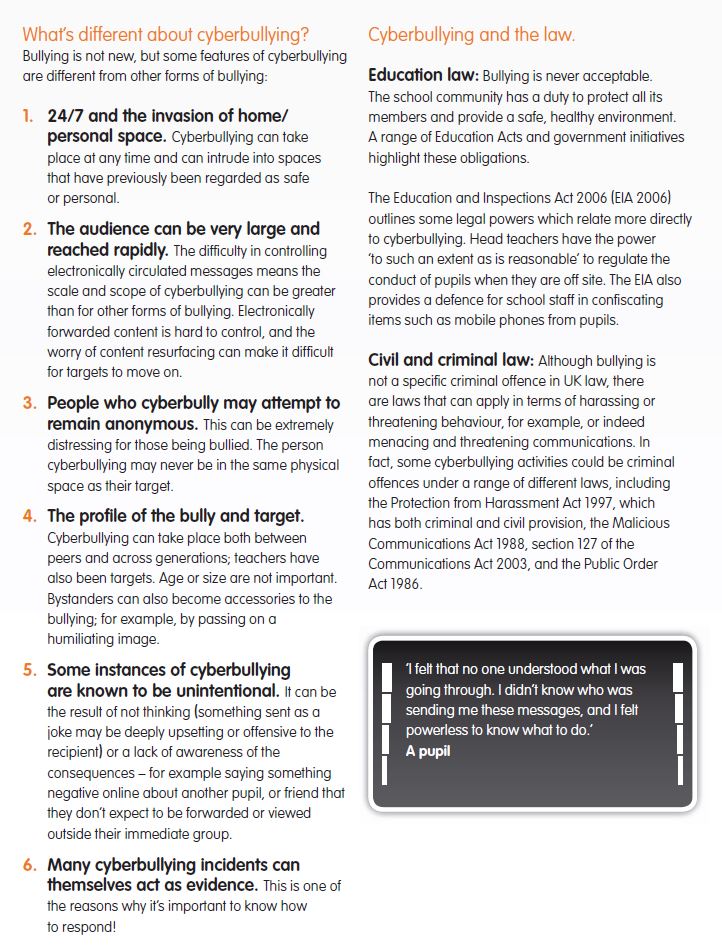 Click below for further information:

Key Safety Advice