Citizenship Year 9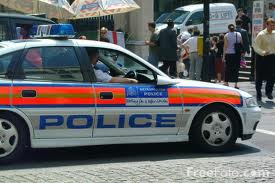 In Year 9 students start their GCSE in Citizenship. Students should continue to develop their skills to be able to use a range of research strategies, weigh up evidence, make persuasive arguments and substantiate their conclusions. They should experience and evaluate different ways that citizens can act together to solve problems and contribute to society.
Students are taught about:
parliamentary democracy and the key elements of the constitution of the United Kingdom, including the power of government, the role of citizens and Parliament in holding those in power to account, and the different roles of the executive, legislature and judiciary and a free press
the different electoral systems used in and beyond the United Kingdom and actions citizens can take in democratic and electoral processes to influence decisions locally, nationally and beyond
other systems and forms of government, both democratic and non-democratic, beyond the United Kingdom
local, regional and international governance and the United Kingdom's relations with the rest of Europe, the Commonwealth, the United Nations and the wider world
human rights and international law
the legal system in the UK, different sources of law and how the law helps society deal with complex problems
diverse national, regional, religious and ethnic identities in the United Kingdom and the need for mutual respect and understanding
the different ways in which a citizen can contribute to the improvement of his or her community, to include the opportunity to participate actively in community volunteering, as well as other forms of responsible activity
income and expenditure, credit and debt, insurance, savings and pensions, financial products and services, and how public money is raised and spent.
Students will cover the following:
​Content Overview

​Coverage

​Theme E: Taking citizenship action

​Students will use and apply their citizenship knowledge, understanding and skills to take action to try and make a difference, create a benefit or change in society. Students will carry out an investigation leading to citizenship action and will develop the following skills:

research and enquiry
interpretation of evidence
planning
collaboration
problem-solving
advocacy and campaigning
evaluation.

​Introduction to Theme A: Living together in the UK

​How have communities developed in the UK?
What is identity?
What are democratic values and where do they come from?
How does local democracy work?

​Introduction to Theme C: Law and justice

​What is the law for and how does it affect us?
How does the justice system work?
Is crime increasing in society?