Citizenship
Democracies need active, informed and responsible citizens; citizens who are willing and able to take responsibility for themselves and their communities and contribute to the political process. This is what Citizenship lessons aim to produce
Citizenship is about helping our children learn how to become active, informed and responsible citizens. It gives students a voice: in the life of their schools, in their communities and in society at large.
Citizenship Education has been statutory in schools in England since 2002. Its purpose is to prepare young people to participate in public life as CHSG believes that young people are citizens of today, not just citizens of the future, and we need to equip them for this.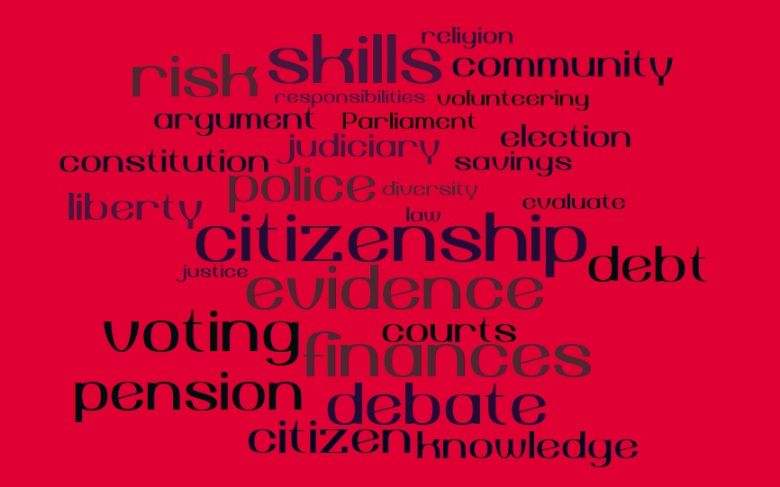 Citizenship lessons enable students to make a positive contribution by developing the expertise and experience needed to claim their rights, understand their responsibilities and prepare them for the challenges and opportunities of adult and working life.
Citizenship helps society create an active and responsible citizenry, willing to participate in the life of society, globally and in the democratic process.
The areas Citizenship covers at CHSG are:
Criminal and civil law
Government and politics
Electoral systems
Taxation and the economy
The role of the EU, the Commonwealth and the UN
Democracy, justice and the rule of law
The media and advertising
Diversity and identity
Non-Governmental Organisations
The aims of Citizenship at CHSG are:
To empower students to know their rights and understand their responsibilities
To become informed and critical citizens
To appreciate and celebrate our diverse society and array of cultures
To take an active role in the life of their school, community and global society
Personal, Social, Health and Economic Education (PSHEE)
Personal, social, health and economic education are embedded within all lessons and provides learners with opportunities and experiences that help young people grow and develop as individuals and as members of social and economic communities.
The aim of PSHEE is to teach rights, respect and responsibility to all of our students. We hope that the teaching of a variety of topics encourages these character traits in our students to prepare them to become good adult citizens within British Society. We aim to give all our students opportunity to develop their understanding of the three core PSHEE themes: Health and Wellbeing, Relationships and Living in the Wider World. Throughout the wider curriculum and the school community, we actively promote the general ethos of British values and the development of SMSC intelligences for our students
| Department Staff | | |
| --- | --- | --- |
| Head of Department | Ms A Lagess | |
| Citizenship Teacher | Mr J Stockwell | |