Canteen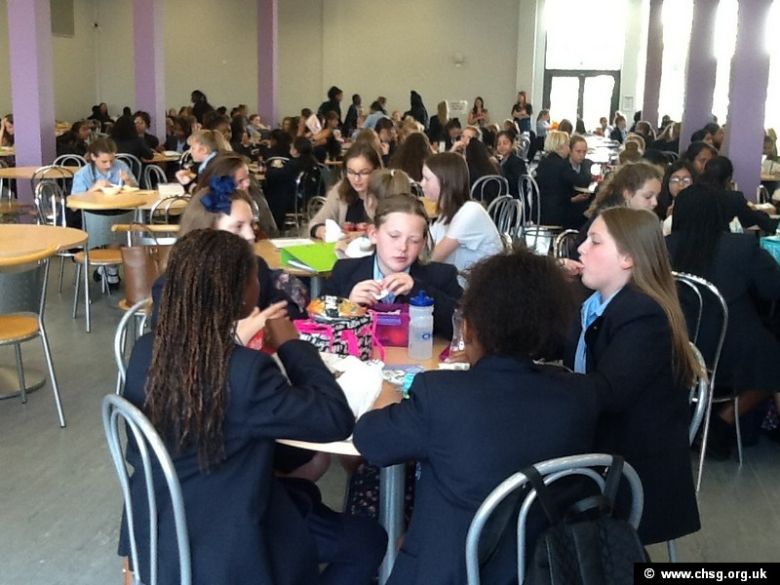 From September 2014 the catering service at Carshalton High School has been provided by Harrison Catering Services Limited, an independent, family-owned company founded in 1994.
The Harrison proposition is centred around the on-site preparation and cooking of top quality meals made with fresh ingredients. Over 100 clients across the UK enjoy a Harrison food service, with more than 100,000 meals being served each day by approximately 2,400 staff across more than 400 sites.
A cashless payment system is operated reducing the problems of cash in the school and encouraging healthy eating.
For queries regarding difficulties with ParentPay payments, please contact Harrisons on 07825 621056.
There is a maximum daily spend limit of £5.00 however an average daily spend is estimated at £3 per day. A main meal and dessert is £2.20. Please contact the Catering Manager at carshalton@harrisoncatering.co.uk should you wish apply a different daily limit to your daughter's account.
Harrison Catering offer exciting menus
Are you entitled to free school meals? If you or your partner get one of the following: Income Support, Income-based Jobseeker's Allowance, Income-related Employment and Support Allowance, your daughter may be entitled to free school meals. Click here for further details about free school meals. For further information about Harrison Catering Services Limited go to their website at www.harrisoncatering.co.uk.