BBC School Report

CHSG students took part in the national programme of
BBC School Report
on 16th March 2017. Students have worked incredibly hard and produced an excellent set of stories.
2017
2016
2015
2014
What is BBC School Report?
BBC News School Report is an opportunity for students (11-16) to become real-life reporters and take part in the BBC School News Report on 10th March 2016.
Here at Carshalton High for Girls we are once again participating in this fantastic opportunity. Using lesson plans and materials from the BBC School News website and with support from BBC staff and partners, teachers help students develop their journalistic skills to become School Reporters.
In March, schools take part in an annual News Day, simultaneously creating video, audio and text-based news reports, and publishing them on a school website, to which the BBC aims to link.
BBC News presenter and former teacher, Huw Edwards, is working on School Report.
He said: "Over the years I've run many journalism workshops in schools. So I've seen how much fun it can be and how much can be learnt when there are real deadlines, real audiences and real standards to meet.
I'm involved because I want to give young people the chance to make the news themselves, and I want to share the principles of good journalism.
So have a go, let me know what you think, and good luck!"
Reporters are always on the lookout for stories so any potential leads from students, parents and teachers would be appreciated.
Keep checking back for more news and take a look at the BBC News School Report website for more information: http://www.bbc.co.uk/schoolreport/
2014 BBC School Report - What is an Ofsted Inspection?
Report on the passing of Nelson Mandela
On Thursday 12th December students travelled to theSouth African Consulate, London to pay their respects to Nelson Mandela.
They produced a video as a tribute to his memory:
BBC School Reporters 2014

| | | | |
| --- | --- | --- | --- |
| Aasha 7CK | Nillani 7FF | Karthica 7HMU | Khadeja 7FF |
| Eyram 8BPE | Krysta-Jo 8BPE | Denise 8BPE | Anna 8BPE |
| Eliana 8BPE | Saffron 8BPE | Chandni 8TMI | Krishaana 8TMI |
| Ella 8TMI | Mira 8TMI | Christabel 10DW | Swornima 10DW |
| Taylor 10MIH | Brooke 10HS | Izzy 10CT | Ellena 10HS |
| Keira 10CT | Johanna 10WL | Layla 10WL | Helen 10WL |
| Ella 10WL | Chloe 10MIH | Priya 10DW | Sujitha 10EF |
| Soha 10TIS | Laverne 10TIS | | |
Miss Minto
It's BBC School Report Day! Our reporters are working so hard....
Click below for full story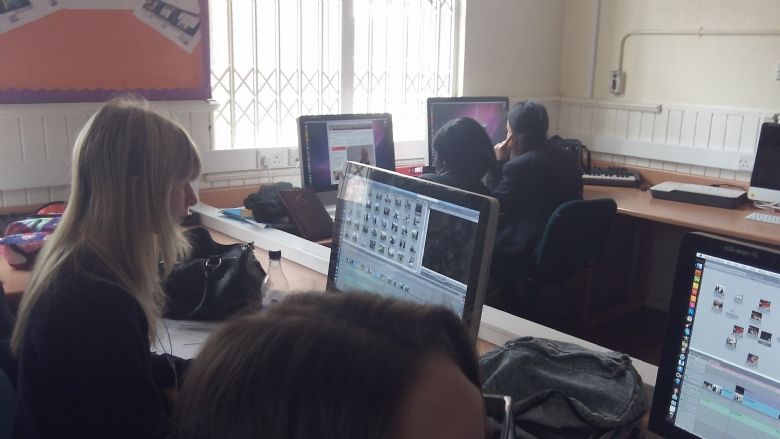 Schedule for BBC News Report 2014