STEM Careers at BBC Centre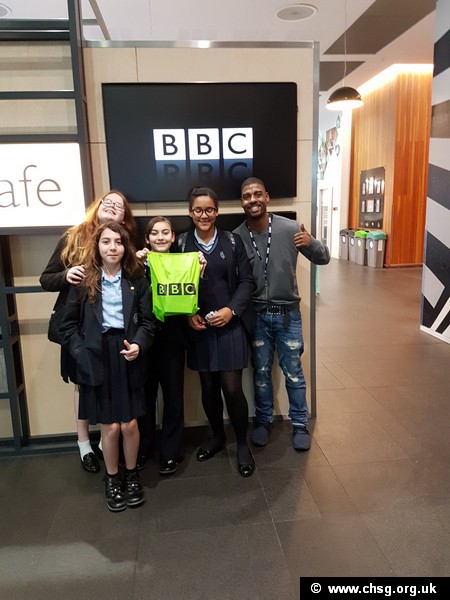 Four Year 8 students had the fantastic opportunity to gain valuable career insights, learn new skills and complete STEM (Science, Technology, Engineering and Mathematics) based challenges and activities at the BBC Broadcast Centre.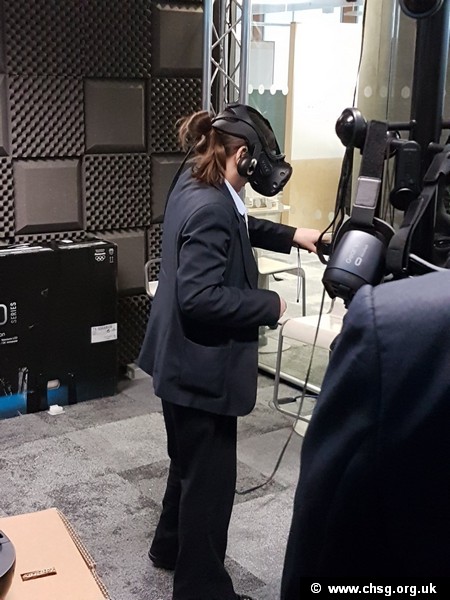 Students met the BBC staff who design, create and manage apps, websites, mobile technology and the BBC iPlayer. They also met staff who use Mathematics to identify and measure changing viewing trends. They found out how engineering plays a vital role in what we see on our screens or how an interest in science could lead to making programmes like Blue Planet 2 and Planet Earth II.
"We met Marvin, who introduced us to the BBC rooms and staff. I was the map reader. We first went to the Blue room, where I got to go on the VR head set. It was unlike anything I have been on before. We the did the other activities including coding, testing and other important activities. I received a micro:bit and a VR box! I am happy I got the opportunity to make this trip and would like to work in the BBC."
"It was really interesting as we learnt about lots of new, cool electrical devices like a VR system. I really liked programming the micro:bits and learning about designing websites and apps to appeal to the viewer. We won headsets and micro:bits!"