Year 8 News Update
This half term has started with Year 8 thinking about their option choices, as subject teachers start talking to them about what GCSE courses may look like. Mr Conduit-Smith delivered an assembly outlining how the process will work, and there was a real buzz around Parents' Evening as students and parents discussed progress and the future.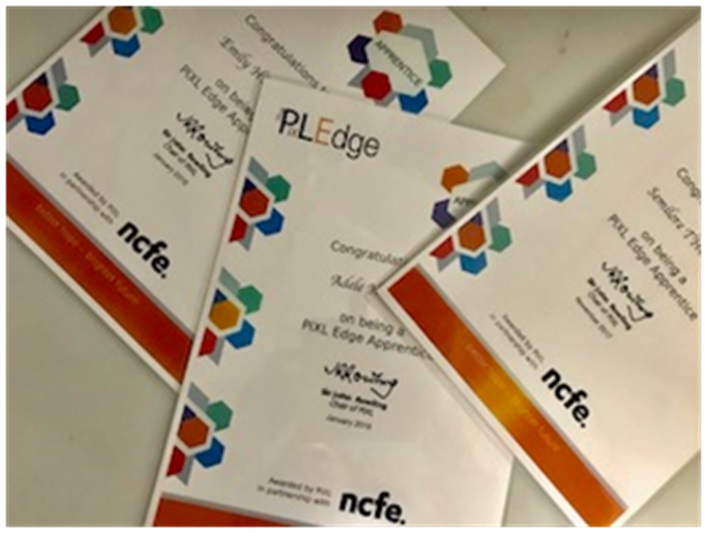 During Tutor times students have been looking at the progress they have made so far in Year 8 and setting themselves targets to help them continue to make further progress.
Year 8 students are making excellent Progress with
Pixl Edge
with 18 students completing the Apprentice Level and many others very close to completing. Congratulations to Emma 8NP, Natania 8SA, Grace 8NP, Aaliyah 8SND, Jessica 8SAZ, Imaan 8NP, Emily 8NP, Amelie 8SAZ, Sammy 8SND, Adele 8SAZ, Fatima 8SND, Taiwo 8SA, Kushaf 8NP, Freya 8SA, Shahana 8NP, Semilore 8SAZ, Vasuky 8NP, Hetvi 8SAZ.
Year 8 have also being finding out about the new House achievement points, how they can collect bronze, silver and gold pins and how collecting these will help get them closer to Graduating with Distinction in July.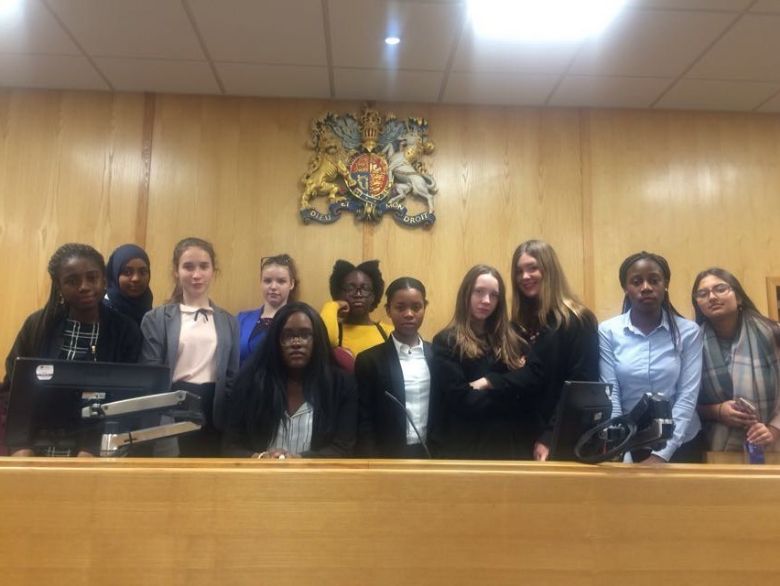 There have been lots of opportunities for Year 8 this half term. Several girls were successful in auditioning to be part of the Youth Magistrate Team and will now be working with Year 9 to prepare for the Bar Mock Trial competition. Many students have been busily working on entries for the NHS competition and small groups of students have enjoyed visits to Kingston University.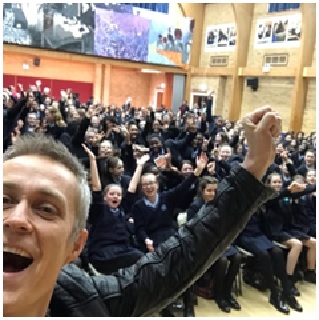 Planning for 'Take Your Daughter to Work Day' is well underway and many students and parents took the opportunity to attend the information sessions while they were at Parents' Evening in preparation for 26th April.
Year 8, along with Year 7, have also enjoyed an exciting visit from author Dan Smith as part of Story Telling Week. Dan talked to the students and they had the opportunity to ask him questions about his new book Below Zero.
Miss Holmes, Year Leader
Ms Brice, Assistant Year Leader