Newletter #9 20/21
Click below for the Year Group's news from each Year Team for the fortnight ending 29th January.
Year 7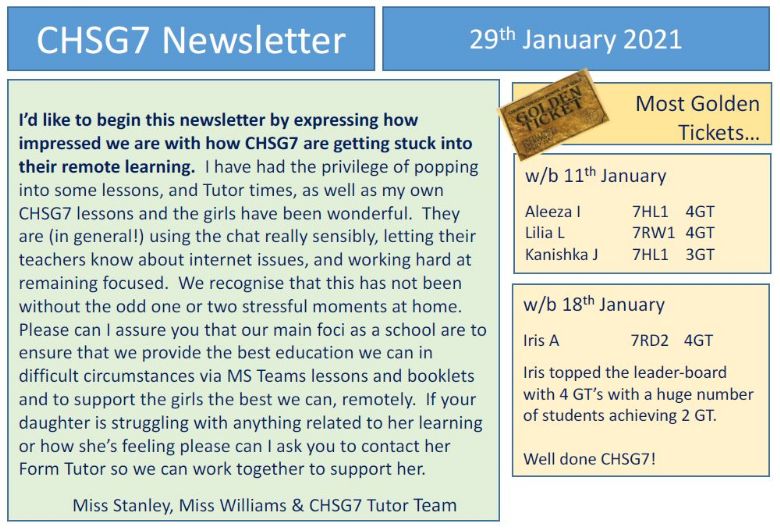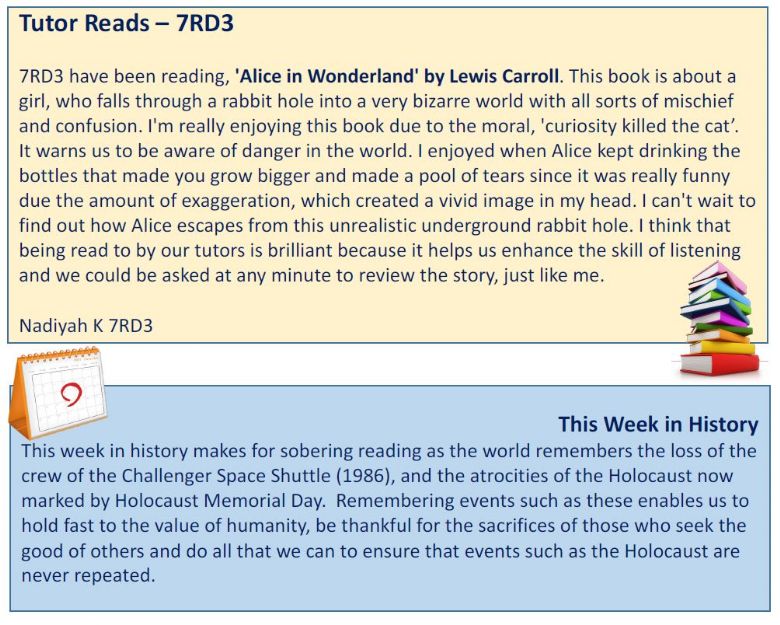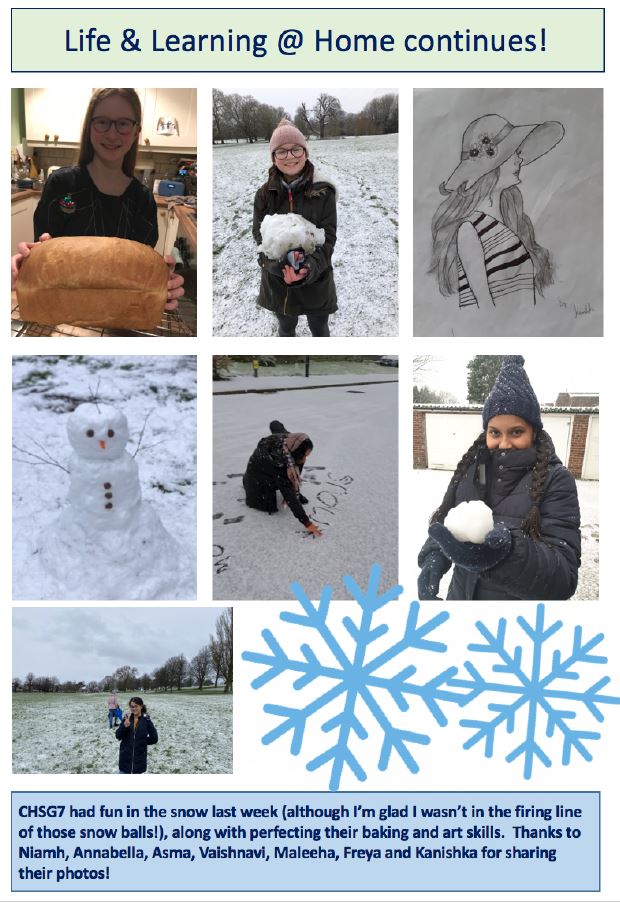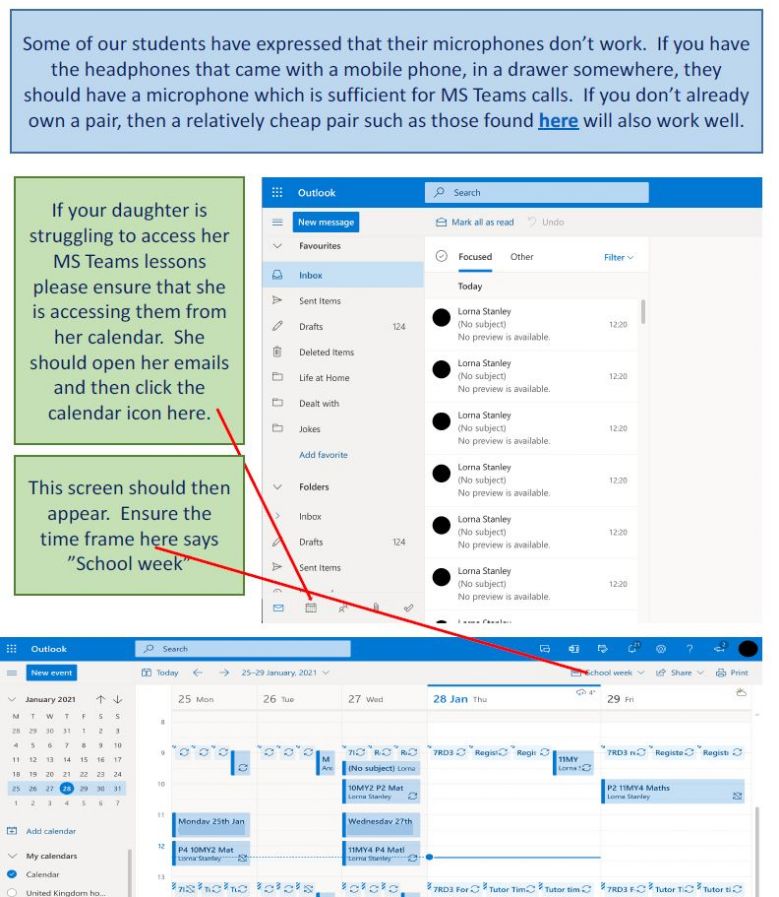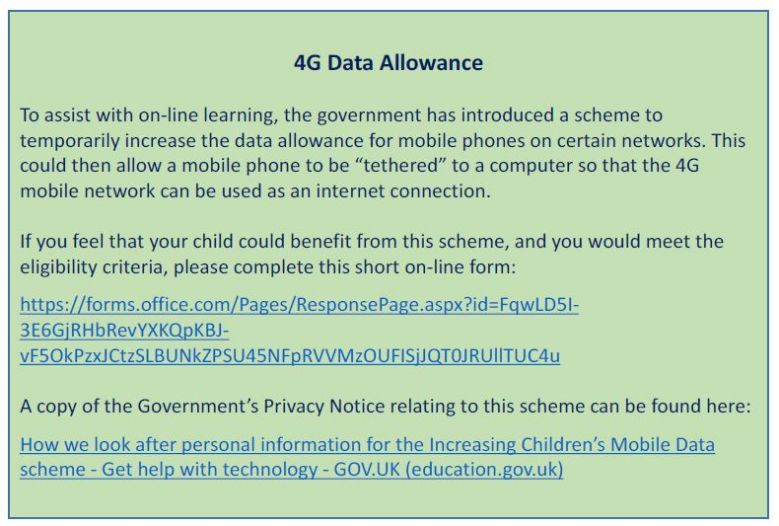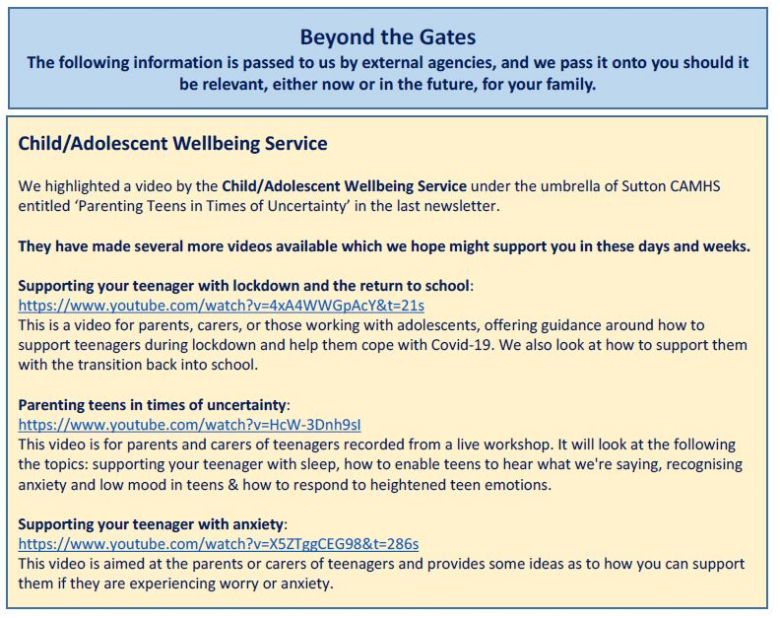 Year 8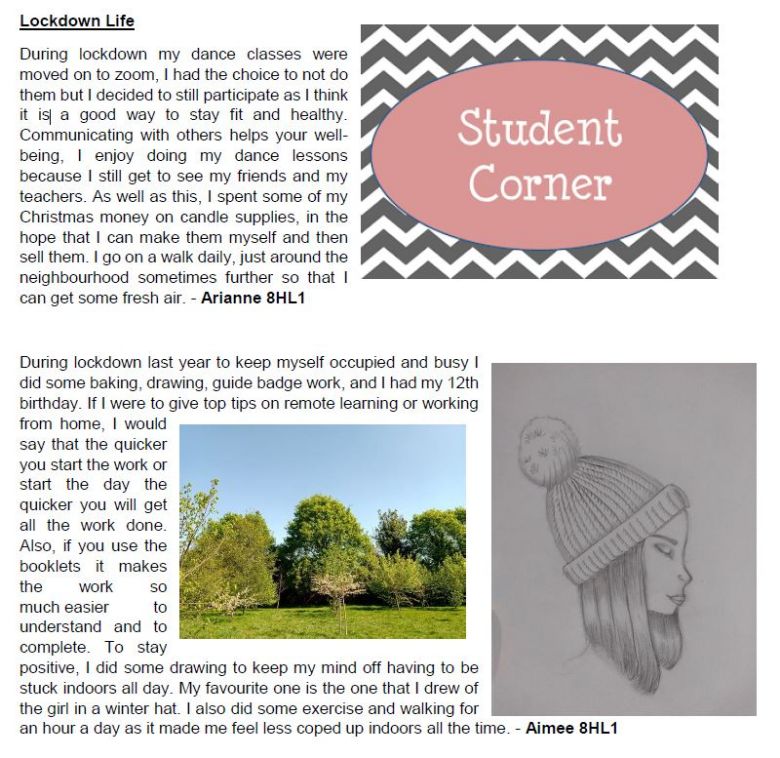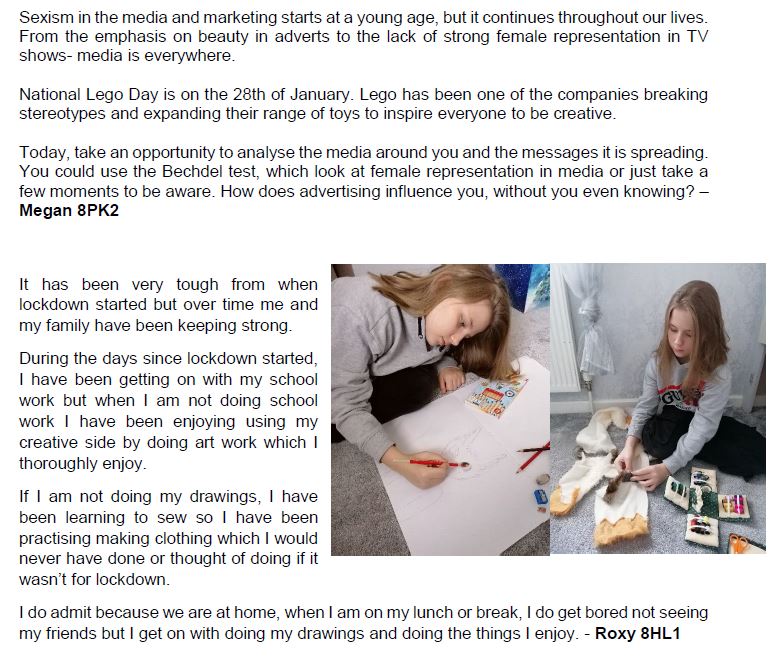 Year 9
Let me start by saying thank you for all your efforts to encourage, cajole and bribe your daughters to get online and keep up with their learning. They will thank you in the future!
Intermittent and unreliable WiFi continues to be a daily challenge but we are all becoming experts as the time rolls on. I am pleased to hear that so many families have been able to apply for the 4G data scheme that the government has introduced. If you need reminding of the details, please email your daughter's Form Tutor.
This week there has been a focus on greater verbal engagement. Some of the girls have shown a reluctance to engage verbally with their teachers during online lessons. This could be because they are shy, because they are nervous about looking silly if they get an answer wrong or it could be because their mic is not working properly.
It would help enormously if you could check that mics are functioning correctly and try to resolve if there are issues. Gaming headphones can often be used as mics so try this if you can. Do contact us at school if you need advice on this.
Please also encourage your daughter to engage with the lessons, she will enjoy them much more and her teachers will be thoroughly delighted. Teaching online can often feel like we are speaking into an abyss, so it is extremely rewarding when my students participate openly.
Let's hear what the girls think of online learning. Kat T in 9RD2 has kindly written down some of her thoughts for us.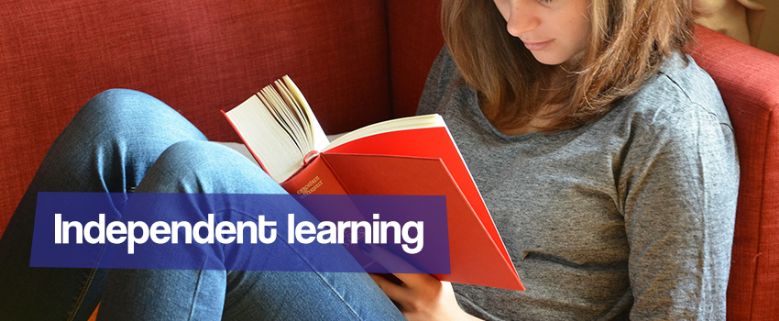 Switching from going into school to online learning has been a bearable transition for me. Waking up on time and making sure I log into lesson has helped me get back into a daily routine giving my day more of a structure. However, being at home has got its challenges. For instance, it is easier to get distracted by things going on in the house whilst I am trying to work and staying active is difficult when you do not have the space to exercise. But on the plus side having workbooks has made learning a lot easier and smoother as all the information I need is printed out right in front of me and will also be very useful come to revising for tests. Moreover, as much as I have enjoyed being at home, I would much rather be at school to have the ability to interact with my friends in person again.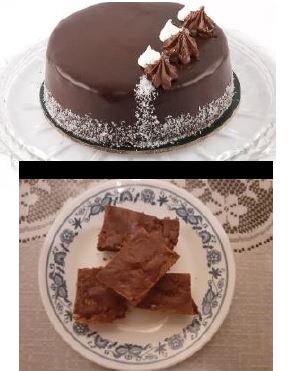 I love hearing from the girls, and it is always great to learn about what they are doing to keep busy at home.
Mya in 9PK1 has been using her extra time at home to bake for her family, she has challenged Miss Brice to a bake off.
Miss Brice is an incredible baker, but these look delicious.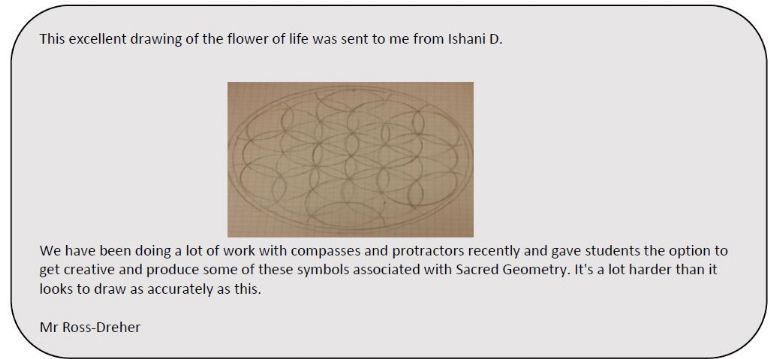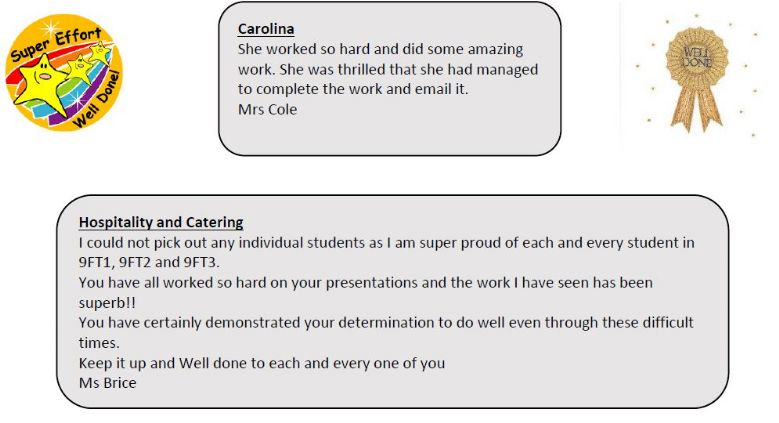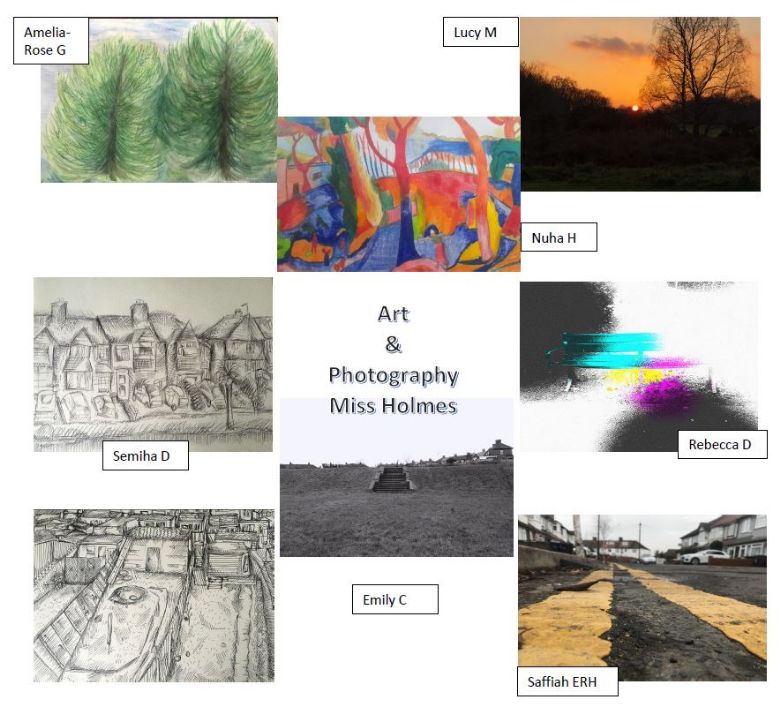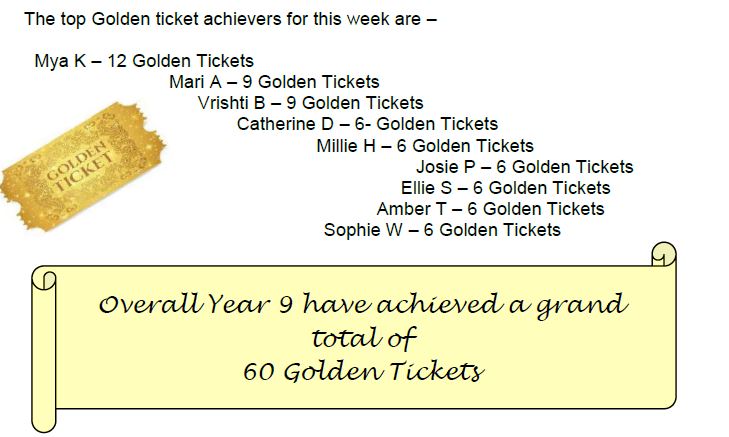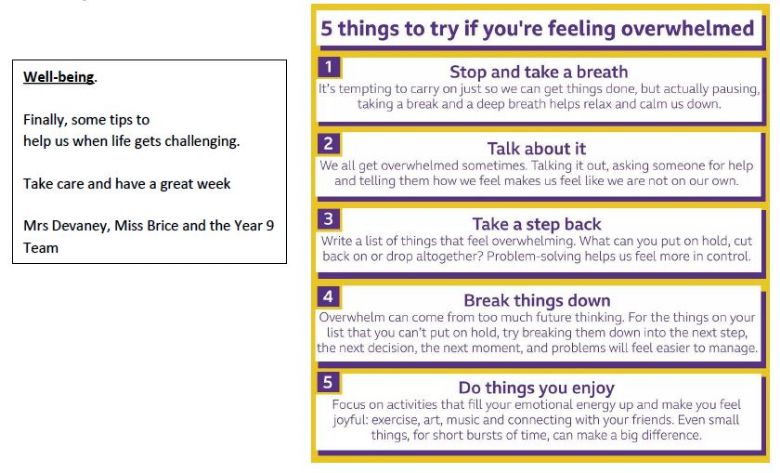 Year 10
As another fortnight draws to a close and I'm sure lots of us will be glad to see the back of January! I am sure for many of us this will have felt like a tough and stressful month with so many of us being at home and trying to juggle work whilst overseeing our children's remote learning.
The Year 10's have shown a really positive attitude both online and on ShowMyHomework lessons with high levels of participation and some excellent pieces of work being produced. We know that this level of engagement requires both the support of parents and access to devices and internet connection. We are continuing to look at ways that we can offer support with devices and connectivity where this is a difficulty for families. We also know it is a steep learning curve for all of us and we are getting better at it each day.
Our team has been so grateful for all the support you have shown us during this difficult period and the messages of thanks and positive feedback have really helped to boost morale and keep us going even when things felt tough. I'd like to take this opportunity to thank you for all you are doing to support your child with learning from home, we know it really isn't easy and some days as parents we may worry if we are doing enough. Ultimately, we can only do our best whilst navigating these strange and turbulent waters and 'best' will look different for different families.
Wishing you all the best for the fortnight ahead,
Miss Marshall, Mrs Johnson and the Year 10 team.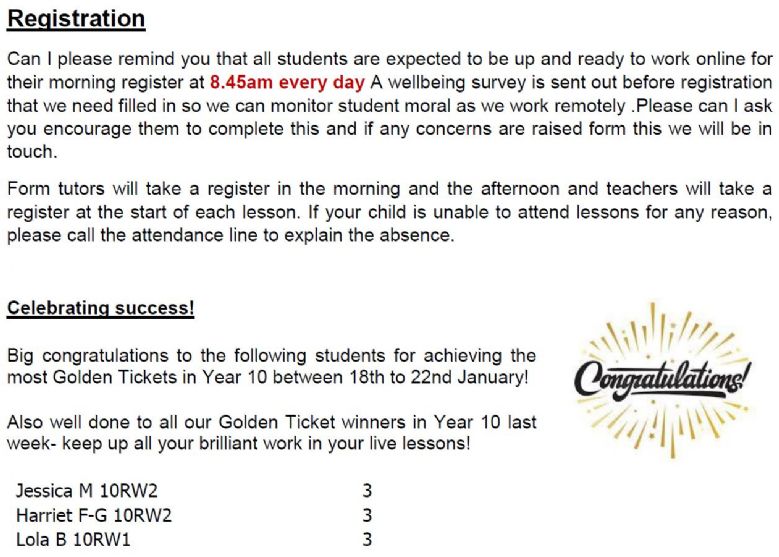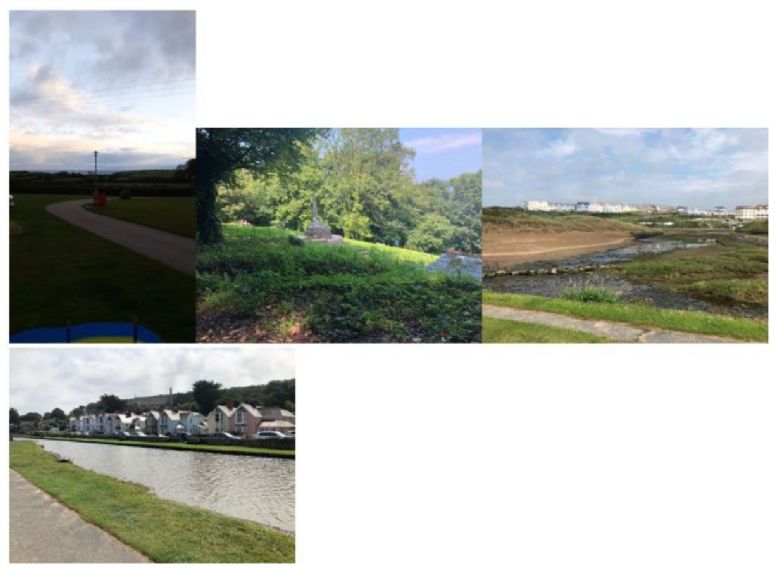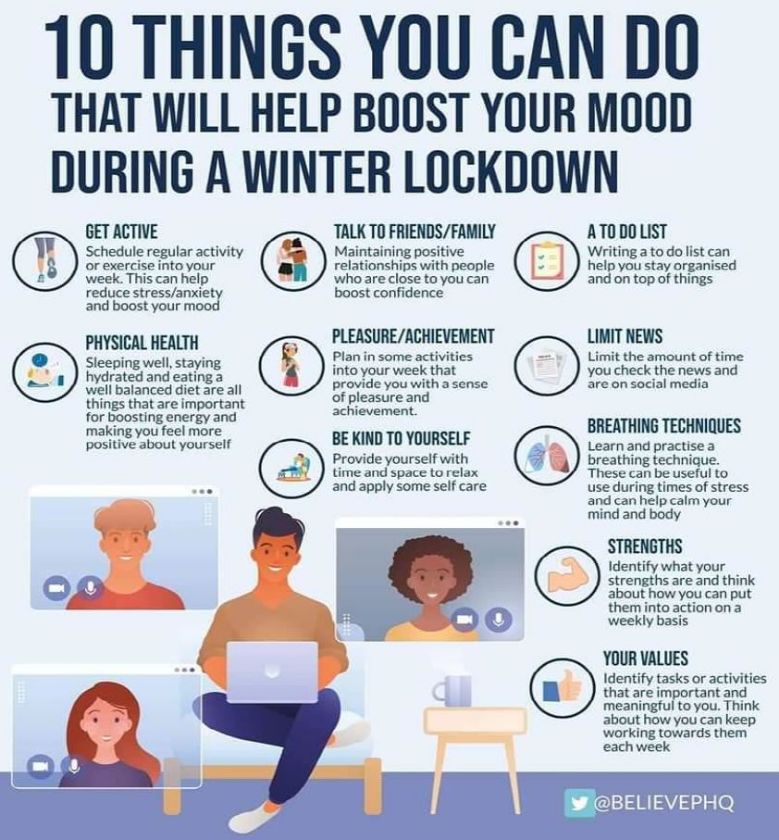 Year 11
It has been another successful week for Year 11; with many colleagues giving feedback about how engaged, devoted and mature students have been in the MS Teams sessions and their attitude towards working remotely. It is always encouraging to know that during this ever-changing time, Year 11 are showing how resilient and adaptable they are. Below is a brief update of all that is going on, in and out of school.
Workbooks
This is just a reminder that workbooks have been posted out to ensure students have resources required for lessons running up to half term. It is very important that we have your correct address and contact details. If you have recently moved, please inform the School Office of your new address.
Remote learning conditions
Whilst working from home, it is vital to have the appropriate environment for optimum efficiency. Here are some aspects to consider to help with focus as well as comfort:
 Lighting & ventilation – Wherever your child is working, get some natural light into the room and crack the window to keep the room well ventilated throughout the day.
 Seating – *To reduce back and neck pain, a cushion can be placed on the chair for extra comfort or behind the back for additional support. Also, if possible, elevate laptops so your child is not hunched over for long periods of time during the day. *The working environment should not be noisy, so that full attention can be given. *It is useful to find a location in the working environment where the internet is stable.
 Breaks – Break should be used wisely to: get some refreshments, get some air, stretch out/exercise; and pop to the bathroom.
 Hydrated – It's simple really: make sure your child is drinking water throughout the day!
 Be prepared – *Students should know the lessons they have each day that is on MS Teams by keeping up to date with emails or the calendar on Teams. *Students should have the workbooks and equipment needed before the sessions begins; if they are working with electronic resources they should be downloaded and easily accessible.
 Stay safe online – It is vital students are not sharing links to online lessons with others.
 Communicate – *Students are to attend registrations/lessons to get an opportunity to speak with teachers. *An email can be sent at a reasonable time if there is a question outside of lesson time or information to be passed on regarding a lesson. *Students can use the chat option attached to tasks set on Show My Homework by posting a comment.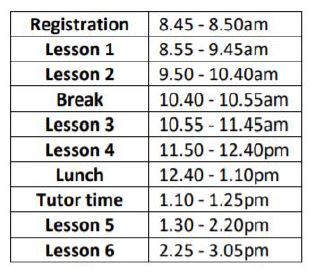 It is important not to let disruptions, and lack of organisation, minimise your child's learning potential. Keeping a routine will help reduce stress and give the days more order. Here is a reminder of the timings for the school day during lockdown.
Increasing data allowance to support remote learning
Following on from a letter sent out on 8th January 2021, outlining a provision in place for those requiring assistance with on-line learning, the government has introduced a scheme to temporarily increase the data allowance for mobile phones on certain networks. This could then allow a mobile phone to be "tethered" to a computer to allow the 4G mobile network to be used as an internet connection.
If you feel that your child could benefit from this scheme, and you would meet the eligibility criteria, please complete this short on-line form.
House News
The House team delivered a remote assembly announcing updates regarding House names, connection with charities, raising awareness for endangered animals; and having an inspirational female focus per term. The assembly can be viewed again on the CHSG YouTube page.
The House team will be sharing further events and activities for students (and family members) to participate in.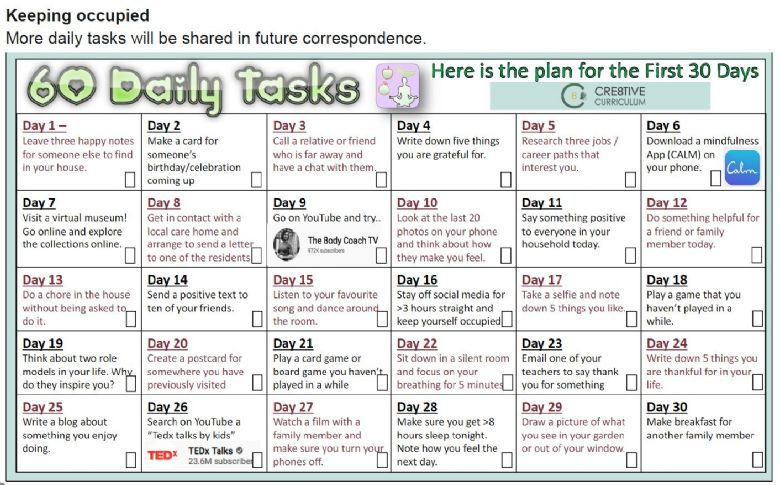 Supporting Parents/Carers
Supporting your teenager with lockdown and the return to school:
Parenting teens in times of uncertainty
Supporting your teenager with anxiety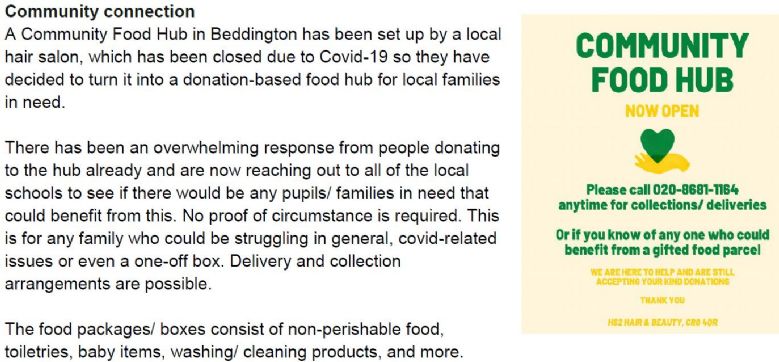 Final words
The Year 11 team would like to extend our gratitude for the continual support and words encouragement that have been received during lockdown. We endeavour to keep providing sufficient learning opportunities for all students and pastoral assistance as required.
We have our next Life for Learning Day coming up on Tuesday 2nd February, with follow-up tasks for Wednesday 3rd February. Students must attend sessions on Tuesday and check their emails for further information about Wednesday. Please do not hesitate to contact the Year 11 Pastoral team if you have any queries. Wishing you all a good weekend!
Mr J Stockwell and the Year 11 Team