Premier League Enterprise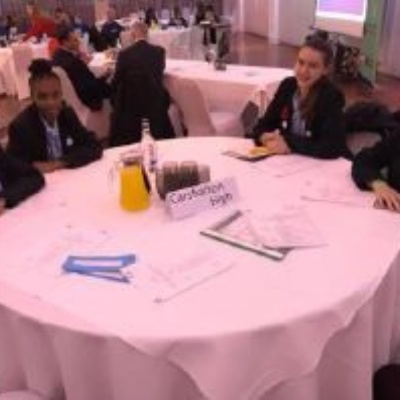 Year 10 Business Studies students have been taking part in the Premier League Enterprise Challenge.
On Wednesday 28th November they pitched their business plan proposal to a judging panel at Crystal Palace FC. Schools across the country were set a business challenge by the head of the Premier League in which they had to increase the amount of season tickets bought by young adults aged 18-23.
Our girls had to present to a judging panel that consisted of experienced successful business partners and Crystal Palace FC themselves. They pitched in front of eight other short listed schools. I'm sure you can imagine how nerve racking it was for the girls!
Our group was successful and will now represent Crystal Palace at the National Premier League Semi-Finals where they will compete against other Premier League club representatives such as Manchester City, Liverpool, Chelsea etc.
Congratulations to the winning group:
Annika (10PK1)
Amy (10PK1)
Shakira (10RW2)
Megan (10PL2)
Sophia (10RD1)
Good luck for the semi-finals in January!!
Thank you to all the students for their hard work and dedication over the past few weeks. Congratulations again to all the girls who took part in the Premier League Enterprise Challenge.....you were fantastic!!
Miss Golightly