World Autism Awareness Week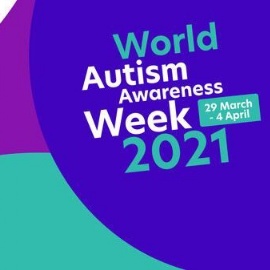 World Autism Awareness Week 29th March – 4th April
Typically we would mark this week with a school assembly to highlight to our students what autism is and the experiences of autistic students in our school. Whilst both of these points remain important to us we have decided to do things slightly differently this year. Instead, we have made the decision for students to spend their last lesson of the Spring term in their tutor groups discussing these issues, but also giving us their thoughts on how we can make CHSG more inclusive. In particular we have asking the students how we can change,
The school community
The school environment
Individual attitudes and behaviours
So that students with autism feel welcomed and included within the student body. The suggestions our students make will be collated and discussed by the Student Council at their next meeting in May before any recommendations are put before the school's Senior Leadership Team for consideration.
In preparation for this lesson, we have spoken to every student with an autism diagnosis so that they can see the lesson materials we are using before other students. In addition, we have given them the option of whether they would like to meet other students with a diagnosis to share their experiences of life at CHSG as an autistic student. Their thoughts on improving the school community, environment and student attitudes and behaviours will also be valuable in us achieving our aim of making the school an inclusive environment for all, regardless of differences.
https://www.youtube.com/watch?v=h2FCx3Y7-aU
https://www.youtube.com/watch?v=p1pONE9SmDY