Be Inspired

Students in Year 11 and 12 are invited to an event, which is being hosted at Nonsuch High School for Girls, to inspire students about higher education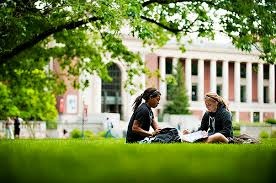 Students in Year 11 and 12 are invited to an event, which is being hosted at
Nonsuch High School for Girls
, to inspire students about higher education.
As part of
The Girls' Learning Trust's
'Be Inspired' programme of events we are giving students the opportunity to attend a 'University Taster Lecture Evening' on
Thursday 29th November
. The event is open to all students in Year 11 and 12 across the trust and will take place between 5.00pm and 8.20pm. The aim of the event is to inspire students and showcase the various courses and career paths open to them. Students will have the opportunity to 'try before they buy' to see if they are suited to the subject and gain first-hand information from academics regarding the entry requirements and A Level's required to study the subject at university.
Students will have the opportunity to attend three different lectures, led by department academics from various universities. Each 60 minute session will include a taster lecture and a Q&A session, giving time for students to ask questions about both the course and university.
The link booking the event will be available after half term and tickets for each lecture will be available on a first come first served basis.
Students will be required to sign up to
Eventbrite
during the booking process and will need to provide a valid email address. Once the three lectures have been chosen and registration is complete,
Eventbrite
will email the tickets. Students should bring the tickets to the event, along with a notepad and pen. Students may also wish to bring a snack.
To help both students and parents understand the A Level requirements for various university courses and discuss the options with the visiting academics, we are encouraging Year 11 students to attend the event with a parent. However, in order to provide all students with the breadth of opportunities outlined above, we would ask that only one parent attends and if seating is limited we would ask parents to give priority to students and stand at the back of the room. Parents do not require a ticket. Year 12 students are expected to attend unaccompanied.
We look forward to seeing Year 11 parents and students at Nonsuch High School on the Thursday 18th October.
Mrs J Greenland, Careers & work Related Learning Manager